Samsung Nexus Prime Finally Caught on Camera?
While most of the news today is going to be about Apple and the next iPhone(s), we figured we clue you in to a little tidbit about another awesome smartphone that is sitting on the horizon. The Samsung Nexus Prime is fully expected be announced at a October 11th CTIA event hosted by Google and Samsung in San Diego and it will likely be arriving with some beefy specs and Android Ice Cream Sandwich.
Well, we've been waiting and waiting for a photo of the Nexus Prime, just like you, and it appears that GSMArena has finally captured the real Nexus Prime in the wild's.
What you see here is apparently a piece of the Nexus Prime. No, there is no full photo of it unfortunately and if this is the real deal, it seems to confirm at least one of the devices features. As you can see, it has a display that appears to boast HD resolution with a pixel density over 320ppi. It also shows off a 1184 x 720 pixels resolution but that's just the active area of the screen.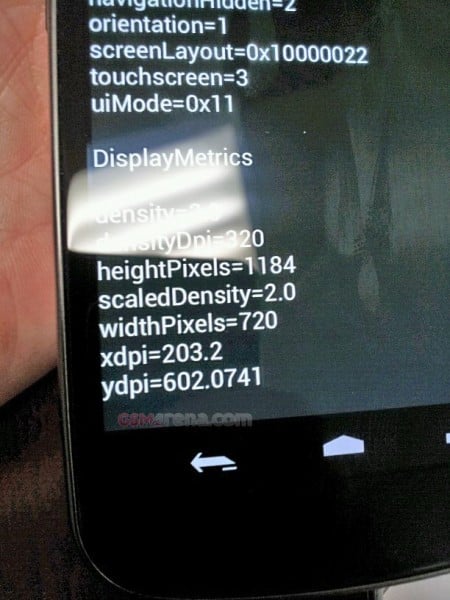 The Nexus Prime will likely come with 1280 x 720 pixels resolution. It's unclear right now if the display will be PenTile Matrix. There apparently won't be any hardware buttons on the front either, just three soft buttons.
We know what you're thinking.
"Hopefully we get a better look at the phone before it launches."
We hope so too.