Samsung Nexus S Gets Teased on Best Buy Website [Updated]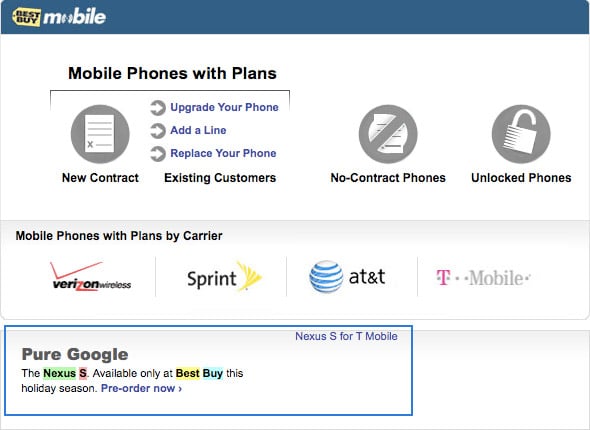 In recent weeks, speculation was building up on the Internet across various blogs that Samsung will create a stock Android phone, sans any customizations, and would receive updates directly from Google. That handset, would probably be the next developer phone, and would succeed the original Nexus One in Google's lineup, which is a Google-branded Android phone that's made by HTC and sold and marketed by Google. What's puzzling about the rumor is that Google had announced months prior that the Nexus One will be the last of its kind, and that Google won't be making another Nexus product–it had earlier intended to create a family of Nexus products–and that users interested in Android phones can get them through carriers or with manufacturers, like HTC, Samsung, Motorola, LG, and others. With that history in mind, the Internet was still abuzz with news of a second-generation Nexus Android smartphone, and rumor has it that Samsung would announce one this month, but the announcement was cancelled and missed. However, earlier, Best Buy's website had a placeholder–which has since been removed–for a Nexus S product; we're guessing the "S" stands for "Samsung" in this case.
If and when this phone launches, it's unclear if Samsung intends for the phone to be a true successor to the Nexus One in scope and purpose, meaning that it would be a stock Android phone without customizations that is geared towards developers and would receive fast OS updates direct from Google, or if it's just a licensing of the Nexus brand from Google and will in fact be a variant of the Galaxy S series smartphone sans customizations, but without the benefits of a fast, prompt OS update from Google.
Like the Nexus One, which initially launched for T-Mobile, the Nexus S on best Buy's ad seems destined for T-Mobile as well. Whether the phone will launch on other carriers in the subsequent future is unknown. One thing's for sure though, the Nexus One is getting a bit old. With new crops of smartphones on the horizon utilizing faster GPUs and CPUs, including dual-core chips, in the near future, the 1 GHz Qualcomm Snapdragon CPU on the original Nexus One could use a bit of updating. Google had hoped that the Nexus One would set the benchmark for other Android phones, and it did. A successor is definitely needed to set another benchmark and to keep developers happy.
For its part, Samsung has been extremely open to creating more stock Android experiences–without customizations–and the carrier is among the first to partner with Sprint with the launch of Sprint ID. Sprint ID requires manufacturers to release a pretty clean version of Android on their phones and the customized experiences would come from the pre-packaged Sprint ID packs, which includes selected apps, ringtones, wallpapers, and settings customizations, to create a unique theme and experience. For instance, with an ESPN theme, users would start with a stock Android build, download the ESPN Sprint ID pack, and then get an ESPN app, specialized ringtones and wallpapers catered to the sports-lover, and more. With that partnership, it shows that Samsung, despite having its TouchWiz proprietary UI on devices like the Galaxy S Android phones and the Galaxy Tab tablets, is open to creating un-customized phone experiences for out of the box use. Perhaps, then, a Nexus S could be a Galaxy S (we can see some parallels in branding here) sans TouchWiz.
In regards to TouchWiz, the proprietary UI that's employed and developed by Samsung to create a customized user experience on Samsung products, there are quite a number of users who do not like the UI. I, for one, think that it is attractive and well-done, and it brings a level of "modernness" to the Android OS that other customizations haven't accomplished. However, for those who want a Galaxy S sans TouchWiz, we can see the Nexus S as a likely option. This is all conjecture for now, and we'll have to wait and see when and if the Nexus S launches to figure out what it will be in its final form.
Update: A flier for Best Buy depicts the following image, as reported on Engadget, of what appears to be a Nexus S.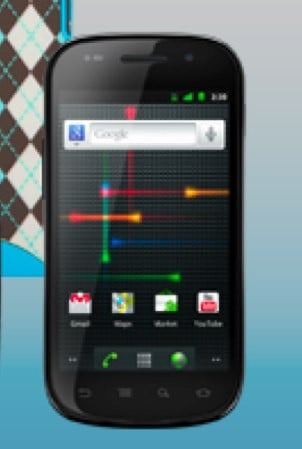 Source: Phandroid

As an Amazon Associate I earn from qualifying purchases.