Samsung Nexus S to Use Curved Display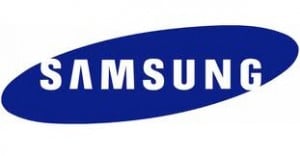 According to Engadget, the Nexus S, rumored to be coming from Samsung, that was demoed by Google CEO Eric Schmidt at the Web 2.0 Summit was observed to have a concave and curved touchscreen display. According to tipsters to the popular consumer electronics weblog, the curved display design was shopped around by Samsung for quite some time–as early as the beginning of this year at CES. Samsung claims that the curved display design improves usability compared to a flat display, and U.S. carrier Sprint had committed to the curved display technology in the hopes of bringing a device to market by this holiday season. However, it seems that Samsung wasn't able to build the curved screen in volume and so it is opting to use it on the Nexus S.
While the Windows Phone 7-powered Dell Venue Pro also utilizes a curved glass display, Engadget notes that there is a difference between the glass used by Samsung and that on the Dell device:
The Dell Venue Pro also has a curved display, but it's a different situation — that's longitudinally convex glass over a flat display. Here, it's laterally concave — though we don't know whether the underlying AMOLED component is curved or not.

As an Amazon Associate I earn from qualifying purchases.