Samsung President Confesses to Using iPhone, iPad and Mac
Samsung Electronics President and Chief Strategy Officer Young Sohn uses an iPhone, iPad and Mac when he has a choice in the matter. Though he's leading a company that produces some of the best smartphones, tablets and laptops in the world, Sohn says Apple's ecosystem is sticky and that his family members use Apple's products as well. This is downright embarrassing for Samsung for a number of reasons  and demonstrates how attractive Apple's gear is, even to those charged with competing with the iPhone maker.
In an interview with MIT's Technology Review, Sohn discussed how he's driving innovation at Samsung and strengthening the company's foothold in Silicon Valley. While answering a question about what technologies he thinks are important, Sohn made it clear that his Galaxy device (he didn't mention which Galaxy phone/tablet he uses) plays second fiddle to his iOS devices and Mac:
"I use a Mac, actually, at home. I've always used Mac, an iPhone, and an iPad. I also have the Galaxy," said Sohn.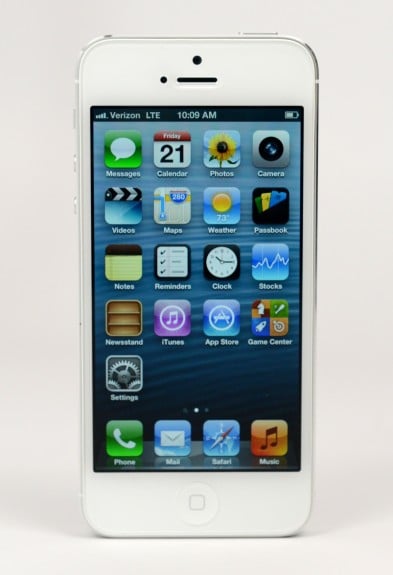 That quote is something you'd expect to hear from an Apple fan describing his collection of gadgets and establishing his Android credentials just enough so he could tell the world why it doesn't measure up to his iOS devices.  As if the above quote isn't bad enough, Sohn continues by explaining that his family members are using Apple devices to check in on him while he's traveling:
If you look at the strengths of Apple, in a way it's not the product per se. It's that consumers like their ecosystem such as iCloud. I like that my family 6,000 miles away in Korea is able to see my schedule and see all of my contacts and photos.
Samsung is Korea's leading electronics maker, yet apparently its products aren't good enough for Sohn or his family to use at home. Sohn credits iCloud for being able to keep his family connected with his whereabouts, but he seems ignorant to the fact that the same can be accomplished Samsung's own devices using services like Google+ and Google Calendar. Or perhaps he and his family are well aware of such service, but prefer how Apple makes its services and applications easy enough for just about any one to use.
Sohn agrees with many Android users that Samsung's devices are better than the iPhone. For example, the Samsung Galaxy SIII has Near Field Communication, which the iPhone 5 doesn't have, and launched with 4G LTE months before Apple finally launched an iPhone capable of delivering high-speed downloads. Sohn told the Technology Review reporter that there's a lot more to a phone experience than the hardware itself:
Look at your phone [pointing to my Samsung Galaxy Nexus]. It's a better phone, in my view. It's a better display. It's faster. But eventually the connected ecosystem is really critical.
When the Technology Review reporter questioned if in fact Sohn was really still using Apple products, he made it clear that he doesn't plan on ditching Apple products and is instead going the multi-platform route.  Shouldn't someone leading Samsung's innovation and drawing a very healthy salary be Samsung's biggest fan and sell off his Apple gear?  Instead, it truly sounds like Sohn prefers Apple and is being begrudgingly dragged into the Android and Windows ecosystem:
At work I'm using Samsung devices; Apple at home, mainly because all of my systems and files are done that way. That's sticky, you know? However, I did figure out how to sync all of my contacts and all of my schedules between the two different systems. You can do it. It's a bit of work, but it is possible.
It is always interesting to hear about what technology people use when money isn't an issue and even more interesting when those choices conflict with what their employers build and sell. It is a big red flag when those employed by technology companies don't buy what they sell.  We've repeatedly seen Google employees choosing MacBooks over Chromebooks, iPhones over Android phones, and iPads over Android tablets. We've met dozens of people that work for HP, Lenovo, Microsoft, Dell and other PC manufacturers that are closet Mac users.
Apple doesn't make a lot of devices, but each and every device is built well enough to be used by Apple employees, whether its a kid working his way through college at an Apple retail store or the guys leading the company. I have never seen an Apple employee using a Windows PC at a conference or showing off apps on a Nexus 7.
Often times tech employees that don't work at Apple  tell us they have Macs and iOS devices for 'competitive research reasons' rather than coming out and saying they like Apple's gear for one reason or another. But its clear that Sohn and many others in Android and PC ecosystems won't put their own money where their mouths are. If they won't, how can they expect anyone else to? If Sohn doesn't think anything but Apple will do for him and his family at home, Samsung has huge challenges ahead.

This article may contain affiliate links. Click here for more details.