Samsung Readies High-End Galaxy Smartphone Speaker Dock With Analog Audio
Audio seems to be the next big thing to differentiate smartphones and tablets. Manufacturers have partnered with SRS Audio, Dolby Labs, Monster (via Nokia accessories), and even Beats Audio (through HTC smartphones) to deliver better tunes 'just as the artist intended' on mobile devices. Now, Samsung is taking it a step further with its own companion accessory designed specifically for the Galaxy S–and presumably Galaxy S II–smartphone. The Samsung-specific accessory not only will be a treat for audiophiles, but brings back a touch of retro in its design and functionality to produce warm sounding notes.
The tabletop speaker dock uses vacuum tube amplifiers to bring analog audio tech in the preamp. That model will be the flagship speaker dock and will bear the model number DA-E750.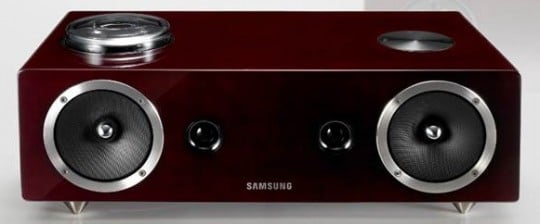 In addition to the love spread for audiophiles, those who are more budget-conscious or aren't sound snobs can opt for a more pedestrian speaker dock sans vacuum tube. That speaker dock will have the model number of DA-E670, which will be priced less than its cousin with the vacuum tube.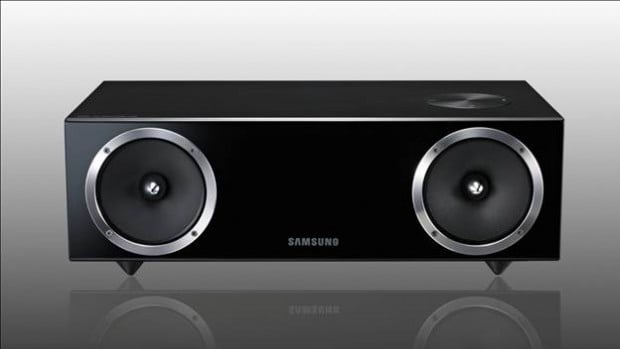 At this time, there's no word on pricing or availability, and we're anticipating that Samsung will make an announcement and showcase these docks in a week at Las Vegas at the Consumer Electronics Show.
With numerous speaker docks and accessories for Apple's iOS-powered iPod Touch, iPhone, and iPad tablets, it's great to see Samsung jumping into the game to provide a first-party solution for its Android phones for those who like to create an ecosystem around their products. Given the high volume that Samsung is moving its Galaxy S series smartphones, perhaps we'll see more speaker docks designed for the company's flagship phones in the future from third-party manufacturers.
Via: Android Community

As an Amazon Associate I earn from qualifying purchases.