Samsung Rumored to Halt Galaxy Note, Tab 2 10.1 Production to Add Quad-Core CPU
According to the latest reports, it looks like Samsung may have stopped production of its dual-core Galaxy Note 10.1 and Galaxy Tab 2 10.1 Android Ice Cream Sandwich slates in an effort to release more improved models supporting quad-core processors. At this time, though, it's unclear if Samsung is looking to use its own quad-core Exynos CPUs with a 32 nm architecture or if the company will turn to NVIDIA for the Tegra 3 CPU. In the past with its first dual-core Galaxy Tab 10.1 slate, Samsung had utilized a Tegra 2 chipset from rival NVIDIA.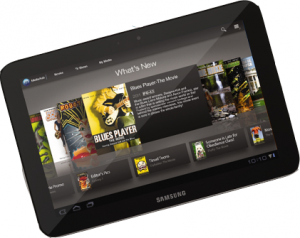 The rumor that Samsung is stopping production on its second-generation Tab 10.1 is not entirely surprising. After having announced the first 10-inch Galaxy Tab at a CTIA trade show, the South Korean Android manufacturer had canned the design o that model before it was release. Citing that it had studied what Apple was doing with the iPad 2, Samsung had released a sleeker and slimmer Galaxy Tab 10.1 in the incarnation that we see today. With the Galaxy Tab 2 10.1 and Galaxy Note 10.1, Samsung's moves may be to be better competitive with other Android slates, such as quad-core Transformer Prime and Transformer Pad offerings from rival Asus.
It's unclear when these new upgraded devices will launch. Given that the Spring CTIA trade show is weeks away, perhaps Samsung may shed some light on the quad-core Galaxy Tab there. According to Netbook News, it's unclear if these speculated plans will have any impact on the U.S. launch of these tablets from Samsung.
As the Galaxy Tab 2 7 model with a 7-inch screen is already released, that model will be retaining its dual-core CPU. In the future, perhaps Samsung may add a 'plus' model like they did with the Galaxy Tab 7 Plus to bring better specs to that device.

As an Amazon Associate I earn from qualifying purchases.