Samsung Stealth Hitting Verizon As Samsung Droid Charge
Yesterday, word got out that the Samsung Stealth would be hitting Verizon's 4G LTE work in the near future, specifically, April 7th. For those unfamiliar with the Samsung Stealth, it's that unnamed Samsung 4G LTE device that the company introduced all the way back at CES in January.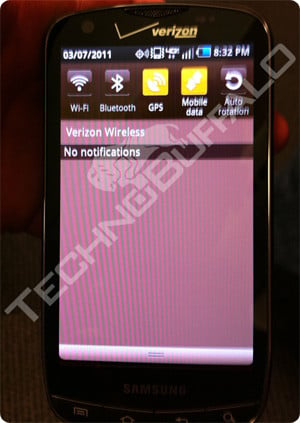 Well, it looks like the Stealth will be coming to Verizon's airwaves soon, only it won't be called the Samsung Stealth. Instead, buoyed by a piece of evidence from Verizon's database over at Engadget, it will be known as the Samsung Droid Charge, making this the first Samsung-made addition to the much heralded Droid series of Verizon smartphones.
While we had heard about the phone, until today, the name had not been confirmed.
It's unknown as to when Verizon and Samsung will make this official, but with CTIA going on right now and Costco apparently taking pre-orders starting on Thursday, it should only be a matter of time before they do.