Samsung to Unveil LTE Galaxy S II and LTE Galaxy Tab 8.9 Next Week
It looks like the IFA conference in Berlin is going to be fairly massive this year with HTC already rumored to be showcasing two of their upcoming Windows Phone 7.5 Mango devices and now with Samsung essentially confirmed to be showing off LTE versions of its Galaxy S II smartphone and its Galaxy Tab 8.9 tablet during the conference next week.
The Samsung Galaxy Tab 8.9, which we have gone hands on with in the past, has yet to release in the United States and it might be because Samsung wanted to throw a 4G LTE radio in it before release. We also may still see the original but the newer version has some different, more powerful specifications on board. It will have Android 3.2 Honeycomb and it'll have a 1.5GHz dual-core processor.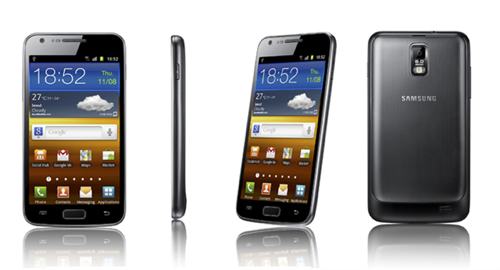 The original model has a 1GHz dual-core processor.
As for the Galaxy S II LTE,which we've also seen in the past,  it will be seeing a significant boost from the device we've seen released just about everywhere but the United States. It'll have a 1.5GHz dual-core processor, an NFC chip and a 4.5-inch display to go along with a 4G LTE radio.
Sadly, there is no confirmation as to whether this is meant for release in the United States. One can hope though, right? Especially after Verizon decided to pass on the original Galaxy S II.
Keep those fingers crossed people and stay tuned for our coverage of IFA next week.

As an Amazon Associate I earn from qualifying purchases.