Samsung to Emphasize Windows Phone 7 Over Android in 2011 Lineup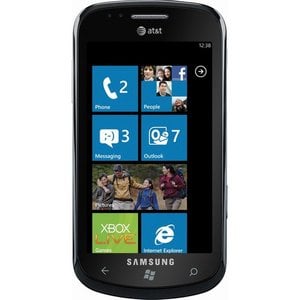 After repots that Samsung was ramping down its first-generation Galaxy Tab production, news site Asia One is reporting that the company will be favoring Windows Phone 7 over Android in its lineup. The company is looking to add more Windows Phone 7 models in its lineup than it will for Android or phones using the Bada operating system.
Next year, Samsung will introduce 15 to 20 new smart-phone models using Android, Windows, and Brada operating systems. For every 50 smart phones using Windows, it will make 24 using Android and five using Brada.
One possible explanation for this is that Windows Phone 7 is a new platform and there will be a lot of growth potential there while Android, which has been around now for a few years, is maturing and is beginning to saturate the market.
We may also see Samsung create more customized experiences on the company's devices. The company's Android phones had shipped with a proprietary user interface called TouchWiz, which in many ways replicate the iPhone's iOS environment with smooth transitions and easy to manage screens for apps. Additionally, Samsung had created custom widgets and on the Galaxy Tab Android tablet, Samsung had added customized apps that bring a more desktop user experience to the tablet for email, calendar, and its media player. Moving forward, it seems that Samsung may continue to develop apps to differentiate its hardware products: "As well as new devices, Samsung will swing more resources behind its production of applications and content." When talking about the market, the Samsung executive that was interviewed by Asia One notes that it is highly competitive and that "many of [the competitors] are talking about software solutions and applications, rather than selling just the device."
Other smartphone players are also aggressive with their launch plans. HTC intends to launch up to 30 devices next year–the company has committed to Android and Windows Phone 7, and LG hopes to capture 25 to 30 percent of the total smartphone market. Nokia, which has used the Symbian platform in the past, will dive deeper into the competitive smartphone market with its upcoming MeeGo operating system, which is jointly developed with Intel.
Via: IntoMobile

This article may contain affiliate links. Click here for more details.