Samsung Working on a Galaxy Music Smartphone?
In a list of Samsung devices that would be updated to Android 4.1 Jelly Bean, a peculiar device name with Galaxy Music was spotted without additional details. Some have speculated that the device may be a PMP device, similar to the Samsung Galaxy Player–Samsung's rival to Apple's iPod Touch, but that may not be the case. According to information from Sammy Hub, Samsung may be looking at creating a music-centric smartphone with dedicated control keys for music playback.
Some of the music-centric features include front-facing loudspeakers, a dedicated music key to open the music player, FM Radio with built-in FM Antenna, Samsung's SoundAlive technology and SRS. Our source also tells Samsung will also integrate its Music Hub service.
Given the decline of the PMP market as smartphones have become multi-function devices that can also play music, it's unclear what Samsung's ultimate intentions will be. When Apple originally debuted the iPhone in 2007, Steve Jobs said the iPhone is the best
iPod
the company has made. Perhaps, Samsung may be following in this same thought and create the best Galaxy music player on a phone.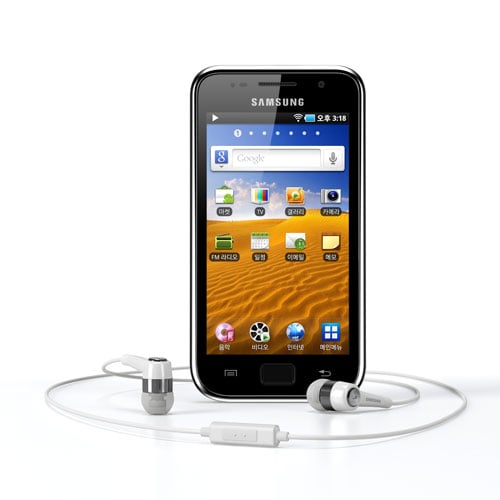 According to the publication, the device will be mid-range smartphone with dual-SIM support, which means that it won't likely come to the U.S. market. The device will be debuting with Android 4.0 and is updatable to Android 4.1. Featuring a 3-inch display, 850 MHz CPU, and 512 MB of RAM, the phone will also have a micro SD card slot as well as 4 GB of internal storage for music. Additionally, it will have a 3-megapixel rear-facing camera.

As an Amazon Associate I earn from qualifying purchases.