Samsung's New Galaxy R Android Phone Brings Hump, Slim Profile from Galaxy S II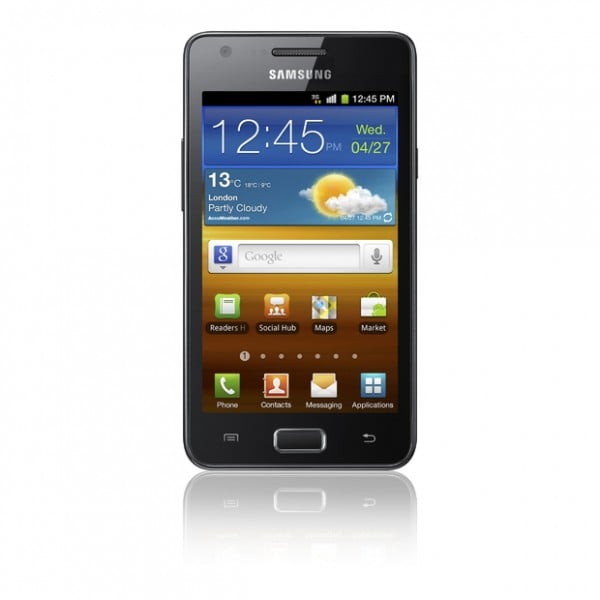 Samsung's expanding line of Android smartphone is about to get bigger as the Korean electronics-maker will be introducing a Galaxy R model in the UK market this summer. The new smartphone will be a high-end and competitive offering, bearing much of the beloved specs of the company's Galaxy S II super phone, while swapping out the slimmer plastic build for a slightly bulkier metal feel that many are saying will be competitive against the metal frame of HTC devices, like the new Sensation 4G.
Unlike the 4.3-inch Super AMOLED Plus display of the Galaxy S II flagship, the Galaxy R will make due with a slightly smaller 4.2-inch LCD display with a WVGA resolution, which isn't quite as high-resolution as the qHD implementations found on the EVO 3D, Sensation, or Droid Bionic.
The front surface of the Galaxy R and Galaxy S II are identical, as is the hump on the lower portion of the phone on the rear. What's different is that this device will have more metal components, which was lacking on the original Galaxy S and Galaxy S II.
The device will have 8 GB of internal storage, a memory card slot for up to 32 GB additional storage space, a 5-megapixel rear camera with 720p HD video recording, front-facing camera, and an anticipated launch date of end of July.
The device will be powered by a dual-core chip, though Samsung has yet to reveal if it will be a Tegra 2 processor made by NVIDIA or the company's own Exynos CPU.
Via: CNET

As an Amazon Associate I earn from qualifying purchases.