How To Take Screenshots In Android 4.0 With The Galaxy Nexus
Android 4.0 Ice Cream Sandwich includes a built-in and easy way to take screenshots on smartphones (finally). This has long been a desire amongst those of us who review Android phones, but normal consumers have uses for this, too.
I suspect Damn You, Auto Correct! will soon have way more examples of Android folly to go along with iPhone entries. Plus people can now share they're sweet Home screen setups and fantastically-arranged widgets with friends on forums.
To take screens on the Galaxy Nexus all you have to do is press the Power and Volume Down buttons at the same time and hold. This is easy on the Nexus since they're on opposite sides of the device and can easy be pressed together using one hand.
Once captured, the screen will then shrink into a little frame before whisking away. A notification in the top bar will indicate that the screenshot has been saved.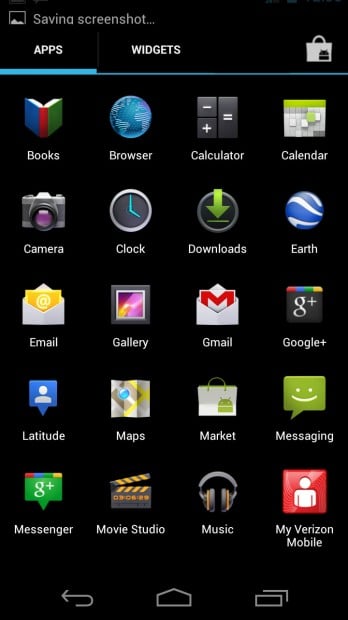 You can access the most recent screen from Notifications. To see the rest, head to the Gallery, where there's a special Screenshot album.
Users can either email screens to themselves or plug the Nexus into your computer via USB. You'll find Screenshots in the Pictures folder.
Depending on your phone or other device, the mechanism for this may be different and the button combination may not work. Hopefully manufacturers won't leave you in the dark about how to make it happen if so.

As an Amazon Associate I earn from qualifying purchases.