See What's Using Your Android's SD Card with Grid Size App
While new Android devices are shipping with massive 32GB Micro SD cards, if you have an older Android device the smaller SD card can quickly fill up. If you want to see what's taking up all of your space without connecting to a computer, check out the Grid Size file manager, which gives you a visual look at what's on your micro SD card.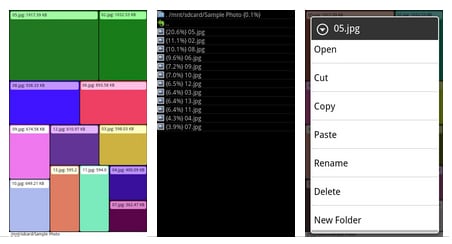 The Grid Size app will scan your SD card and deliver a grid shaped layout that helps you figure out what folders are taking up all of our storage space. While in the grid view, you can pinch to zoom in on a colored block and hold to click and manage the colored blocks within.
There are several versions of GridView on the market a 99 cent full version, a time limited free version and a free version with ads.