Should I Upgrade My 3rd Gen iPad to a 4th Gen iPad
Apple surprised industry watchers during today's special event in San Jose, by  refreshing its full-sized iPad. It's a relatively minor upgrade by most measures and we think very few New iPad (3rd generation) owners should upgrade to Apple's 4th generation iPad.  Assuming money matters, which it does to the vast majority of our readers, the faster processor and Lightening port simply aren't enough reason to sell a 3rd generation iPad at a loss and rush to buy the new iPad.
The new iPad comes with little to call for an upgrade. It has most of the same features except for a faster A6 processor which Apple claims will double the speed of the previous 3rd generation iPad processor. Apple also threw in a new HD FaceTime camera on the front. Buyers will now get the new Lightning connector which Apple introduced with the iPhone 5. Apple now offers Sprint as a wireless carrier choice.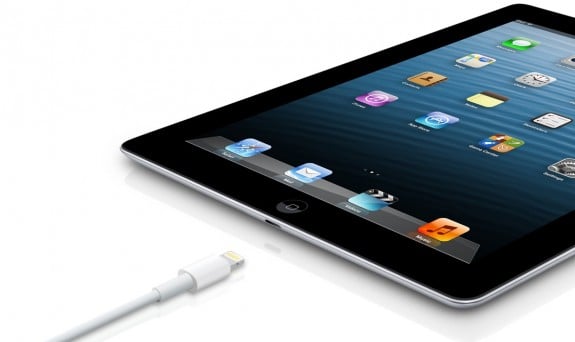 The Lightening port and faster processor will cost at least $100 for users selling their 3rd generation iPads through popular trade-in services. We looked at the various gadget buying services like and found that the best price offered on a like-new 16GB iPad with Wi-Fi only garners just $400 in Amazon credits. Gazelle, a service known for providing generous trade-in payments, will pay $300 for the same iPad.
The problem with the above strategy is that the 4th generation iPad isn't available from Amazon yet, and likely won't be until Apple meets its own retail demand. :
Faster A6 processor – Can you remember the last time an app didn't run fast enough on the 3rd generation iPad?
HD FaceTime camera – heavy video chat users might appreciate this, but we don't think a higher res video chat camera is worth $200
Lightning connector – this doesn't speed up the iPad's sync process and will force users to buy new accessories.
Sprint 4G LTE- this only affects those who already use Sprint or live in the few areas where Sprint works better than Verizon's and AT&T's 4G LTE networks.
We recommend that everyone else wait till Apple offers substantial improvements before trading in their seven-month old iPads.

As an Amazon Associate I earn from qualifying purchases.