5 Reasons Not to Install iOS 9.0.1 & 3 Reasons To Do It
Don't Install It If You're Jailbroken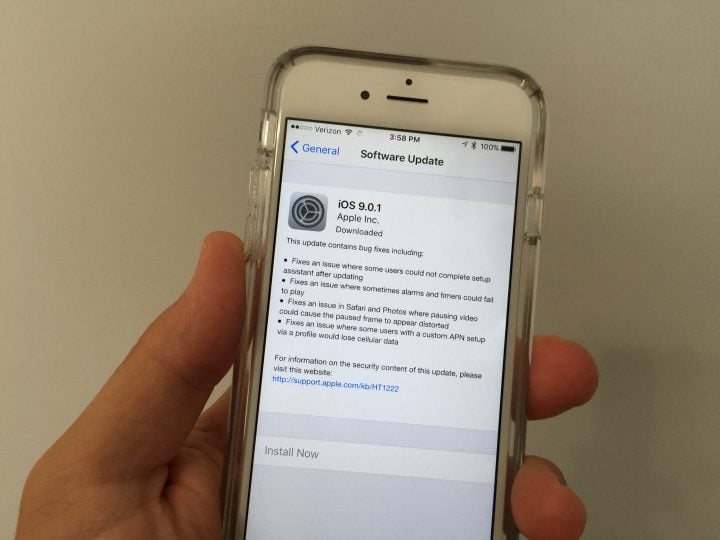 There is no iOS 9 jailbreak so don't install the iOS 9.0.1 update if you want to keep your working iOS jailbreak. You'll lose it.
If you're on iOS 8.4.1 or iOS 8.4, you'll probably want to stay there. iOS 8.4 has a working jailbreak and we could see an iOS 8.4.1 jailbreak release in the future.
Developers are working on an iOS 9 jailbreak but it's not clear when the tool might be released to the general public.

As an Amazon Associate I earn from qualifying purchases.