Should You Jailbreak Your iPhone Right Now?
It's been a crazy week for the jailbreaking community, but an iOS 8.3 jailbreak was released earlier this week to much fanfare, but is now the right time to jailbreak your iPhone? Should you jailbreak right now?
When the iOS 8.3 jailbreak first released, Cydia wasn't quite yet supported. It installed and opened just fine, but since the Cydia Substrate didn't properly work with iOS 8.3 at the time, jailbreak tweaks wouldn't work.
That has since been fixed, and version 2.1.2 of the TaiG iOS 8.3 jailbreak has fixed the Cydia Substrate and jailbreak tweaks now work properly. This means that the iOS 8.3 jailbreak is now in full working order and those who jailbreak their iPhones and iPads can now take full advantage of what it has to offer.
However, with iOS 8.4 just around the corner (possibly releasing next week on Tuesday), should you jailbreak your iPhone or iPad right now on iOS 8.3, or wait until iOS 8.4 is released to see if that version works with TaiG's jailbreak tool?
Of course, you can easily just jailbreak now and then if an iOS 8.4 jailbreak releases, you can simply just re-jailbreak. However, many users don't want to go through the process yet again if an iOS 8.4 jailbreak releases, because whenever a new jailbreak releases for a new version of iOS, users can't simply update through Cydia, but have to re-jailbreak entirely instead, requiring you to back up your tweaks or re-install all of them one-by-one.
Will We See an iOS 8.4 Jailbreak?
Currently, it's unknown if the iOS 8.3 jailbreak will work with iOS 8.4. However, it's been reported that TaiG's jailbreak tool works with the fourth beta of iOS 8.4, which means that it's entirely possible that we could see an iOS 8.4 jailbreak next week.
Of course, it's also possible that Apple could take the time to patch up the jailbreak exploits before the company releases iOS 8.4, rendering the upcoming version unjailbreakable, which would leave iOS 8.3 as the latest version that can be jailbroken.
That wouldn't be too big of a deal if it wasn't for Apple Music, which will only be available on iOS 8.4. This means that if you want to jailbreak your device, but also want to try out Apple Music, you may not be able to have the best of both worlds.
Of course, this is all speculative, but it seems that TaiG is pretty confident that Apple won't patch up iOS 8.4, which is probably why they released the iOS 8.3 jailbreak when they did.
In any case, if you plan on jailbreaking no matter what, it might be a good idea to go ahead and update to iOS 8.3 and jailbreak right now. From there, if iOS 8.4 is jailbreakable, then it's a win-win. If not, the worst that happens is that you'll have to re-jailbreak.
You could also stay on iOS 8.1.2 jailbroken until iOS 8.4 comes out to find out if it's jailbreakable or not. If not, Apple will most likely keep signing iOS 8.3 even after iOS 8.4 releases.
Are All Jailbreak Tweaks Updated?
Another reason that you may want to wait to jailbreak your iPhone or iPad is because not all jailbreak tweaks are updated to work with iOS 8.3. A majority of tweaks are updated, which is a good sign, but there are also some popular jailbreak tweaks that still need updated.
For example, Springtomize 3 doesn't work at all with the iOS 8.3 jailbreak just yet, and since it allows jailbreakers to do so much with their devices, it might be a good idea to lay low until it's updated.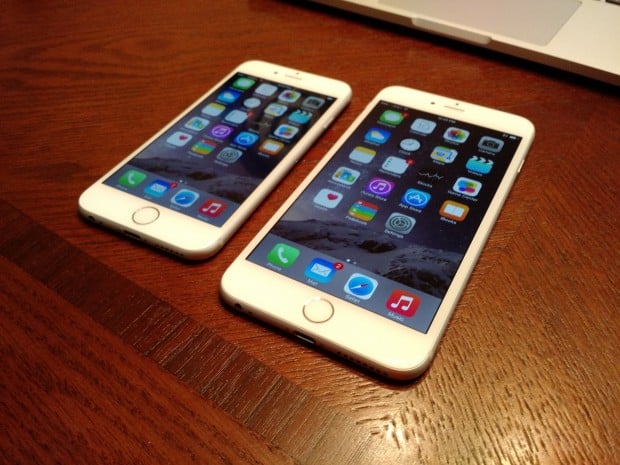 Other tweaks, like Protube, Universal Video Downloader, Tinybar, and IntelliScreenX don't fully work properly with iOS 8.3 and need an update of their own before they'll completely work.
You can view a thorough list of jailbreak tweaks that work and don't work with iOS 8.3 right here, and if most or all of the jailbreak tweaks that you use are updated and support iOS 8.3, then there's no reason not to install the iOS 8.3 jailbreak on your iPhone or iPad.
However, if there are some big jailbreak tweaks that you rely that aren't updated to support iOS 8.3, then it might be a good idea to stay on iOS 8.1.2 and wait for the tweaks' developers to issue an update.
In the end, it's up to you as far as what you choose to do. Personally, I updated my iPad to iOS 8.3 and jailbroke it, but my iPhone 6 will be sticking with iOS 8.1.2 until I find out what the jailbreak status of iOS 8.4 is.