Skype App for Android Now Available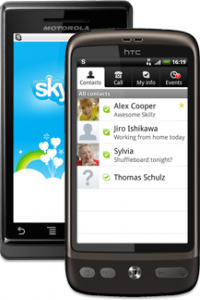 Skype is now available for Android phones, allowing users to place and receive Skype-to-Skype calls over WiFi or 3G in most countries. Add  a cheap monthly plan, or charge up your account with Skype Credit and you'll be able to make calls to landlines and mobile phones.
Skype for Android requires Android 2.1 to work properly. One big caveat is that Skype calls over 3G are a no go. Before you get too excited about chatting all day using this app, don't forget that Skype unlimited plans aren't unlimited.
You can download Skype for Android in the Android Market or by visiting skype.com/m on your Android device.
via Skype

As an Amazon Associate I earn from qualifying purchases.