Skype For iPhone and Android Will Let Users Send Short Video Messages
A new update to Skype this week will let users sent short, three-minute videos to their friends and family.
The new update to Skype adds the Video Messages feature, which lets users send the short videos regardless of the status of the recipient. The feature sends the short videos over Skype chat, so offline users will receive a message about the video when they sign onto the service.
The new feature will come to iPhone and Android Skype apps sometime soon, though the feature is still early. Like a regular Skype, chat the feature defaults to taking video from the front-facing camera, but users can switch to the rear-facing camera. The feature is great for users who want to share a short video with their friend quickly and easily.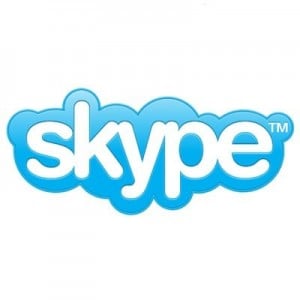 The short videos will play directly in the iPhone and Android Skype apps. On the desktop Mac, users will also have the chance to view the videos through the Skype app and can even download the MP4 files of the videos. Mac users can also send the short videos, though they're limited to just the FaceTime camera of their Mac.
Strangely Skype Video Messages won't immediately come to Windows Phone or Windows 8. Video messages sent to Windows users will send a link to the user where they can watch the video online. Those users can't respond with their own videos, however, they're limited to chat and video chat.
Microsoft-owned Skype may bring support for video messages to Windows Phone and Windows 8 in the future, saying only "We'll let you know when we expand the service to the platform." For now the service is only available on iOS, Android and Mac.
Skype Video Messages will come to U.S. users first and roll out in other regions sometime later.

This article may contain affiliate links. Click here for more details.