Great Smart Home Products for Apartments 
Every piece of technology that you encounter anywhere will someday be intelligent. At least, that's what technology firms hope will happen. They're betting that you'll want your lights to turn themselves on and your window shades to open themselves so that you catch the sunrise. There are thermostats that save you money by monitoring your habits, energy prices and whether you're home. The smart home category is expanding rapidly. So too, are the amount of people who want smart home products in their apartment.
Now more than ever, a large number of Americans want the comfort that not owning your home can provide. You never have to worry about fixing a thing because there's someone who does that for you. The same goes for property taxes, cables and internet service. Though you're getting a lot, you also trade in some freedoms. Your property management company won't be too thrilled when they realize you've replaced their thermostat with a Nest. Replacing the lock on your front door with a smart lock is almost certainly barred by the terms of your lease.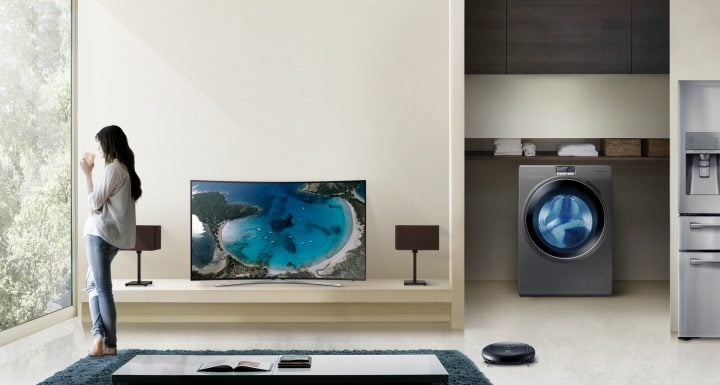 Read: Best Smart Home Products
You can't put a Nest in your apartment, but there are plenty of smart home products that are perfectly acceptable.
Lightbulbs
The foundation of any smart home and any smart apartment is lighting. Because lighting was one of the first areas to fall prey to the smart tech craze, it's pretty mature.
Smart lights can be paired with the fixtures in your apartment or with the different lamps that you have scattered around the house to provide ancillary lighting. There are fixtures that include smart lighting technology too. Philips Hue dominates the smart lighting area thanks to its huge array of bulbs for every situation. It doesn't hurt that Hue has a developer program that lets makers of other smart home products integrate with it seamlessly.
Read: Philips Hue Review
With the right smart lighting system, you could awake to a simulated morning sunrise or relax to a simulated sunset. When combined with other smart home products, you could control your lights with just a voice command.
It's worth noting that Cree and GE offer their own smart lighting systems. They don't all offer every feature that Philips Hue does, but they each have their own advantages and disadvantages. Samsung SmartThings is compatible with the lighting systems of other companies, like GE and OSRAM.
Television Sets
Smart televisions aren't necessarily the first thing that come to mind when you're considering building out a smart home. They should be though, because they're gaining in number. In 2017 Amazon Alexa is expected to be in two mid-range television sets. Allowing users to give their lighting systems, thermostats  and more voice commands. Smart home television sets have app stores that allow you to enhance their feature set too.
Read: Amazon Alexa and Amazon Fire 4K TVs Coming in 2017
Wireless Speaker Systems
Another thing that you don't expect to hear about in a smart home setup is a wireless speaker system. They go well with any smart apartment setup.
Wireless speaker systems from Sonos allow you to stream music around your place. The audio quality is better than a Bluetooth speaker system. App integration offer iTunes, Spotify and iHeartRadio connectivity without an extra device. In a traditional setup, you have to decide which room you want your music to play in. Walking out of that room means you miss moments of whatever you're listening to. You can tell Sonos to play audio in a specific room or your entire apartment. Sonos Connect starts at $349.99.
Audio pioneer Bose also offers high-quality wireless speaker systems. The Bose SoundTouch Adapter lets you turn any speaker into a wireless speaker for $149.99.
Personal Assistants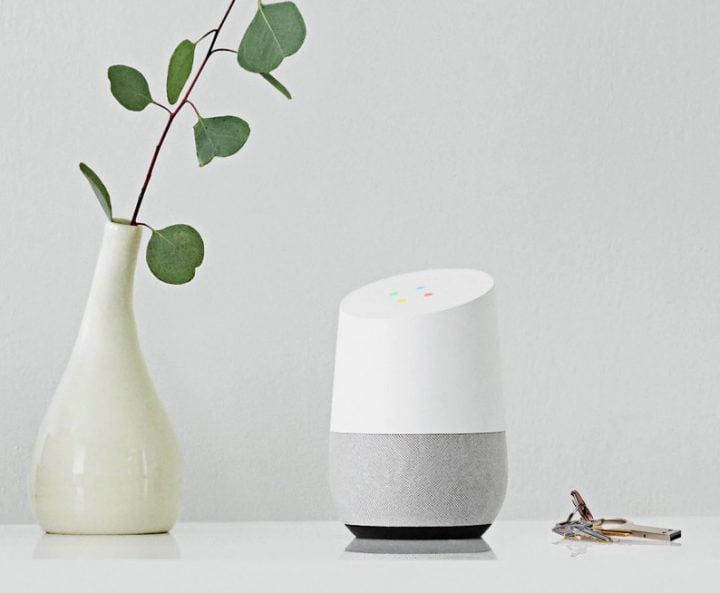 The personal assistant landscape is booming right now. They've been in our phones for a while, and any true smart apartment setup needs a personal assistant that isn't beholden to a mobile device.
That's where the Amazon Echo, Echo Dot and Google Home all come in. Each allows you to control different smart products around your home. In addition to that, they can answer questions and double as adapters to make your television smart.
Wireless Doorbells
What if your front door was smarter? No you can't change the locks on your apartment, but you can use a smart doorbell to let you know who's visiting. The entry-level Ring Video Doorbell for $199 has a video camera built-in, plus supports two-way audio and Wireless access. Because it has a battery, you don't have to break any rules by adding wiring.
The key to adding any smart home products to your apartment is to focus on things that don't require wiring. Drilling holes in brick and adding wiring is almost certainly not allowed in your rental agreement. You'll need to add things to your setup that use wireless technology and are really easy to remove when you move on to your next place.
Good luck adding smart home products to your apartment.