Sony Odin Leads Leaked Xperia Lineup for 2013
A recent leak reveals that Sony Mobile Communications–formerly Sony Ericsson–is planning a few Android smartphones for 2013 with a device codenamed Odin leading the pack. Details for these devices are scarce at this time, but it looks like Sony will still be putting a good fight in the smartphone war.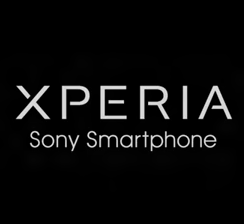 The leak obtained by Xperia Blog details three different device model numbers, the C605X, C160X, and C150X. The first device, the G605X will have three variants–C6052, C6053, and C6056–with each variant corresponding to a different region for specific HSPA+ and LTE radios for that region. That device is the flagship and currently has a codename of Odin, which will launch officially with Android 4.1 Jelly Bean.
The C160X is a midrange device with a 1 GHz CPU and Adreno 200 graphics. The mid-range Xperia handset will debut with Android Ice Cream Sandwich and will be upgraded to Jelly Bean at a later date. The device will have a screen with a HVGA resolution, the same resolution that debuted on the very first Android phone, the HTC G1.
The C150X will represent Sony's entry level offering and specs are not yet known about that device.
According to Android Authority, the C leaked in the name may stand for Cybershot, suggesting that Sony will be integrating its camera expertise in its Android handsets. The company already integrates its HDTV Bravia Mobile Engine technology for displays in its smartphones and given the focus on smartphone photography in recent years, Cybershot technology would allow Sony to further differentiate its Xperia offerings. As Sony already makes sensors for various smartphone cameras for other manufacturers, including the backside illuminated sensors for low light technology, it'd be interesting to see how Sony will be able to leverage Cybershot to compete with Nokia's PureView, HTC's ImageSense, and Apple's camera package in this space.
It's also unclear if these new handsets will be Playstation Certified.

As an Amazon Associate I earn from qualifying purchases.