Sony Planning on Launching S1 and S2 Tablets in India in September
It looks like Sony's new S1 and dual-screen S2 tablets are gearing up for a launch in India next month where the tablets will reportedly cost the equivalent of 640 USD each. Both tablets will launch with Android Honeycomb and a heavily skinned Sony UI experience on-board, all powered by a dual-core processor.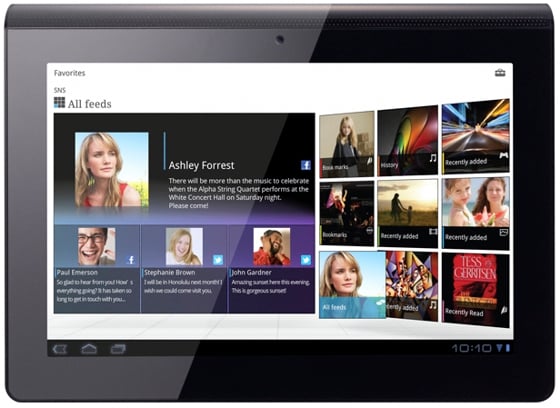 There have been reports in the past that the Sony S1 tablet is expected for launch in the UK September. In the U.S., a 3G/4G version of the S2 is expected to land on AT&T's network in the near future.
According to Unwired View, Sony India's webpage already features the new tablets and the regional site is showing some promotional videos of the tablets.