Sony Tablet S Proves to Be a Success for Sony in UK
While Sony has been a late-comer to the tablet arena, the outfit's Tablet S slate may be a breakout success in the Android tablet category. In October, Sony's Tablet S has garnered 26 percent of the UK Android slate market share, placing it among the top Android slates. The tablet initially launched a month prior in September.
The Tablet S is a single-screened gaming tablet that bears a more traditional slate form factor, especially when compared to the dual-screen Sony Tablet P, and comes with Playstation Certification for use with Sony's Playstation store.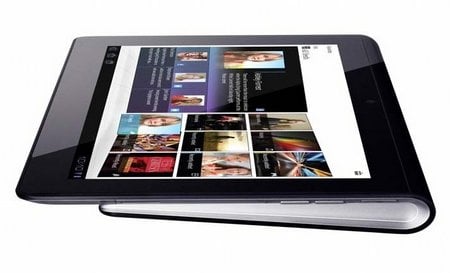 The Tablet S may have been an under-regarded runaway success for Sony especially when compared to the Amazon Kindle Fire, the Samsung Galaxy Tab series, and the Asus Transformer series.
Via: The Telegraph

As an Amazon Associate I earn from qualifying purchases.