Sony to Refresh Reader Lineup of E-Ink E-Readers Next Month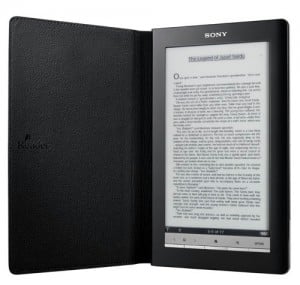 A new generation of e-ink-based Sony Reader devices are expected to be introduced next month according to the Bloomberg. In an interview, Sony vice president of digital reading told the publication that the company will introduce new software and hardware in August.
The plan is that the e-readers will be made available to customers before the introduction of Sony's debut S1 and dual-screen S2 tablets, both of which will run on Google's Android operating system. Sony, which was an early entrant into the e-reader space, has not gained as much market share as it had hoped for against Amazon's Kindle, Barnes & Noble's Nook, and Kobo's e-reader products.
While there is some overlap in functionality between the more limited e-ink-based monochrome display Reader line and the company's yet to be named tablet line, Sony will continue to offer both products simultaneously as the e-ink products are cheaper and would target a lower price point. In addition to the Reader refresh, Sony also intends on making its Reader software and bookstore available on its forthcoming Android tablets; the company currently offers a Reader app for Android-based devices via a free download from Android Market.