Sony to Release First Xperia Handset With AMOLED Display Later This Year
Expanding out from its LCD comfort zone on smartphones, Sony (formerly Sony Ericsson) will be releasing an Xperia smartphone with an AMOLED screen in the second half of this year. All prior and current smartphones from Sony and Sony Ericsson have utilized LCD panels, and recently Sony has began to expand its marketing efforts for its mobile Bravia engine for its smartphone screens, highlighting the display panel's rich colors and outdoors usability.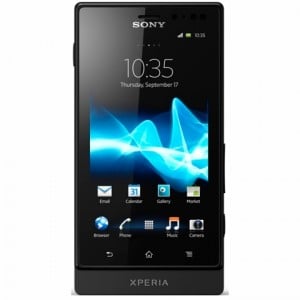 As more smartphones are coming out with AMOLED or AMOLED-based technologies, it appears that Sony doesn't want to lose any of that consumer market share. A number of smartphones from HTC, Motorola, Samsung, and Nokia, for example, have utilized AMOLED panels. Samsung is rumored to be releasing its flagship Galaxy S III in the coming months with a 710p HD resolution display based on the company's Super AMOLED Plus technology while Nokia has expanded on its AMOLED offerings with its Clear Black Display (CBD) technology. For its part, Motorola calls the AMOLED panel on its Droid RAZR and Droid RAZR Maxx smartphones a Super AMOLED Advanced panel, which by all appearances seems like a regular Super AMOLED panel with a PenTile sub-pixel arrangement and more pixels (qHD resolution) than the WVGA resolution that Samsung had historically employed on a Super AMOLED phone, such as the Galaxy S I.
Unwired View, by way of China Times, is reporting that AU Optonics will be supplying Sony with the AMOLED panels for use on this new Xperia handset. Availability, pricing, and specs were not available at this time.

As an Amazon Associate I earn from qualifying purchases.