Sony UXP NXT Interface Leaked on XPERIA S Promo Video
Two new promotional videos for the Sony XPERIA S were leaked showing new changes to Sony's smartphone user interface on top of Android. Called the Sony UXP NXT, the new Sony UI reveals changes to the gallery, music player, and TimeScape.
Additionally, there's a new setup guide, a new lock screen interface, an FM Radio app, and refinements to native apps, like email, messaging, and a calculator app that reveals more functions when switched to landscape orientation.
The XPERIA S was initially shown off publicly by Sony last month at the Consumer Electronics Show and the device is expected to be launched in March. In the U.S., wireless carrier AT&T has announced a variant of the XPERIA S known as the XPERIA Ion, which will have the same core but will come with a larger display and 4G LTE networking support. A launch date has not yet been announced for the XPERIA Ion at this time.
The XPERIA S will debut with Android Gingerbread, though Sony promised that Ice Cream Sandwich will be available as an upgrade at a later point.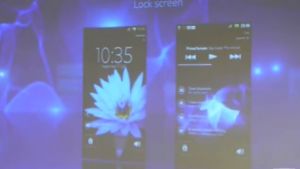 Sony, then Sony Ericsson, had made a number of bold user interface changes on its Android smartphones. The smartphone-maker has toned down its UI overlay on each successive generation of smartphones to complement the Android experience, rather than dominate over the Android experience. This toning down of the UI is similar to what Motorola has been doing with its Motorola UI–then called MOTO BLUR–and is the opposite of the dominating experience that HTC is taking with its HTC Sense interface.
Additionally, the XPERIA S will also have a stain repellant coating and will come with the ability to quickly charge.
Via: Xperia Blog

This article may contain affiliate links. Click here for more details.