Sony VAIO Slider a Windows Tablet?
In addition to the announced S1 and S2 tablets, a slide indicates that Sony may also be working on a Windows-based tablet in the future that would possibly compete against the Samsung 7 Slider. There's no detail currently at the moment about the device, which is being called the "Freestyle Hybrid PC," utilizing a slider form factor, like the Samsung 7 Slider, an Intel Pine Trail Atom-based CPU, and a 9.4-inch display. The device may launch in October for $800.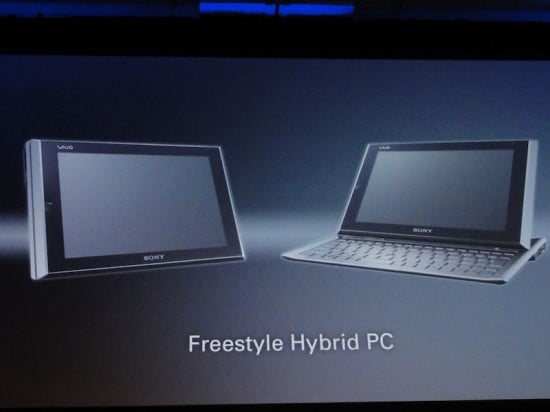 There was another slide showing an "Ultimate Mobile PC," which could potentially be a MacBook Air and Samsung 9 Series competitor.
Samsung 7 Slider video:
Via: Netbook News