Sony Walkman NW-Z1000 iPod Touch Competitor Spotted at FCC
Sony is prepping a new portable music player with the Walkman branding and large touchscreen that will utilize the Android operating system in the form of the NW-Z1000, which was recently spotted at the FCC for U.S. regulatory approval. The device would be positioned as not just an iPod Touch competitor, but Sony's latest Walkman would compete in the same space as other PMPs utilizing the Android OS, such as Samsung's Galaxy Player and others.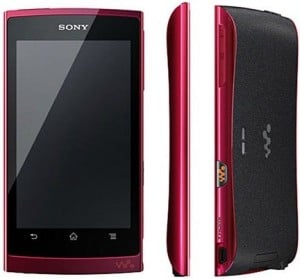 The device has a phone-like appearance, including a 4.3-inch display. Unfortunately, the resolution of the screen is capped at WVGA, with 800 by 480 pixels, and not the higher resolution qHD displays or 720p HD displays that are dominating some of the most recent high-end phone releases on the market. The Walkman will have Bluetooth and WiFi connectivity.
The Walkman will be powered by a dual-core Tegra 2 processor with Android 2.3 Gingerbread. There will be versions with 16, 32, or 64 GB of storage, and all versions will have 500 MB RAM. Japanese pricing is said to be between $365 to $561 depending on configuration, though it's unclear how Sony will price the devices if and when they will be released in the U.S. market.
Though an FCC approval means a device can safely and legally be operated in the U.S. without any hazardous radio interference, it doesn't mean that the device will be released.
After Sony takes control of smartphone manufacturing and design from Sony Ericsson by dissolving the partnership with Ericsson, we can probably expect to see some connected media players that borrow aesthetics from the company's XPERIA phone line.
Via: Wireless Goodness