Sony Will Roll Out Android 4.0 to Three Xperia Phones in April
Back at Mobile World Congress, Sony announced that it would start rolling out Ice Cream Sandwich updates in mid-April. Today Sony announced that three Xperia phones will start receiving Android 4.0 updates in that timeframe.
Sony revealed that it will start the Android 4.0 roll-out with the Xperia arc S, Xperia neo V, and Xperia ray. Those three phones will start receiving the update in mid-April. All users should see the update within 4-6 weeks after the roll-out starts.
After those three phones, Sony will start rolling out Ice Cream Sandwich to its other Xperia phones including: Xperia arc, Xperia Play, Xperia neo, Xperia mini, Xperia mini pro, Xperia pro, Xperia active, and Sony Ericsson Live with Walkman.
Those phones will start seeing the update in late-May or early-June.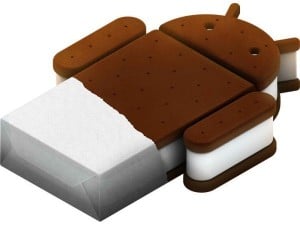 Because Android 4.0 changes the operating system quite a bit, Sony wants to warn users before they update. Sony won't push the update over 3G or Wi-Fi. Instead users will have to use PC Companion or Bridge for Mac.
With the desktop software, Sony will presumably warn users of any feature changes before they update their phones. That way, users can choose to get the update or not. Users that care more about the features they have can stay on Gingerbread, while users that just want the latest version of Android can update.
This method seems a lot better than Samsung's strategy of updating the Galaxy S II to ICS with the same TouchWiz skin. Consistency in phones is nice, but when the new version of the OS comes out, some users will want all of its features including the UI changes.
Sony will have more specific dates for the roll-out soon, but at least we know the general time frame for most phones.
Unfortunately, one of Sony's most recent phones, the Xperia S, still won't see an update until late in the second quarter of this year. That should hopefully mean the update will come out sometime in late June.
Sony was transparent through the update process so far. The company has released Alpha and Beta builds of ICS updates for phones, including a Beta build for the Xperia Play that was released today.
These early builds should mean that app developers will know which apps will and won't work on the phones when the update comes out. That's especially helpful for the Xperia Play with all of its PlayStation games.

As an Amazon Associate I earn from qualifying purchases.