Sony Xperia Mint Leak Shows 4.3-inch 720p Display and S4 Processor
Sony is readying a new Android smartphone as a flagship device in the third quarter of this year, and at least one person already has access to a pre-production unit.
Russian site Mobile-Review got their hands on Sony's upcoming LT30p smartphone, which it dubs the Xperia Mint. The Xperia Mint is Sony's new flagship phone with specs similar to the Samsung Galaxy S III and HTC One X. The phone has a 4.3-inch 720p display, and uses the same 1.5GHz Snapdragon S4 processor as the U.S. versions of the other two flagships.
The Xperia Mint also has a 13MP rear-facing camera complete with a dedicated shutter button. The only other recent Android phone with a dedicated camera button is the HTC EVO 4G LTE. HTC focused a lot of the camera on that phone and the One X, and we hope this means Sony did everything it can to make the camera in the Xperia Mint great.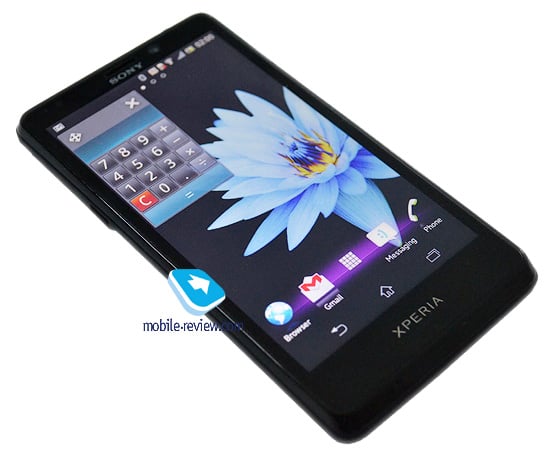 Other specs include 1GB of RAM and 16GB of storage that users can expand with a microSD card.
Sony's Xperia Mint ships with Ice Cream Sandwich, which to our knowledge makes it the first Sony device to ship with Android 4.0. Sony added its own skin on top of Android, and it kept the virtual buttons on the bottom of the screen, like the Motorola Atrix HD.
Unfortunately, while the Sony Xperia Mint sounds like a great device, Mobile-Review says the pre-production version of the phone isn't as great as the specs make it sound. While the screen has a high-resolution, it has small viewing angles and black appear washed out even straight-on. Benchmarks are also a bit slower than the One X on the pre-production unit as well.
Sony has time to fix these issues before the Xperia Mint makes its official debut. Sony will likely announce the phone at IFA in September.