Sony Xperia S Ice Cream Sandwich Update Coming in Late Q2
Instead of rolling out in early June as was originally promised, it now looks like the Sony Xperia S Ice Cream Sandwich update will instead be rolling out at some point in the latter part of Q2.
In a post on its forums, courtesy of Xperia Blog, Sony has confirmed the bad news to Xperia S owners. It has also issued an apology to Xperia S owners who were led to believe that the update would be rolling out sometime in late May or early June.
Instead, the software will be hitting devices in the latter part of Q2 which all but means that it won't be rolling out until the late part of June. Fortunately, we only sit a few weeks out so Xperia S owners don't have too much of a wait on their hands.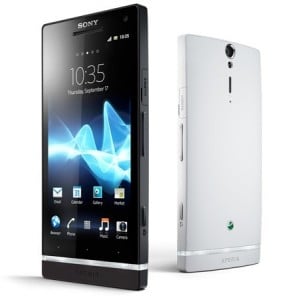 Still, that has to be somewhat frustrating to those that have been waiting for the Android 4.0 update arrive and even more frustrating for those on carrier branded versions of the Xperia S.
Sony will likely roll out the update to unbranded versions of the Xperia S first and then roll out the update to carrier models. So that means it could be the middle of summer before some Xperia S owners see the update .
Again. Sony should be commended for its communication. It has been extremely forthcoming about details in regards to Android 4.0 updates for its phones and while this delay may not be what some owners want, the openness in regards to the situation should be welcomed.
Originally announced at the Consumer Electronics Show in January, the Sony Xperia S started shipping worldwide during the month of February. It's not officially available on any carrier in the United States. Instead, it will be heading to AT&T's 4G LTE network as the Sony Xperia Ion at some point in the future.
The Sony Xperia S packs quite a punch as it features a dual-core 1.5 GHz processor and a spacious a 4.3-inch 720p HD display. It also has a 12MP rear camera and Near-Field Communications support.
And once the phone is upgraded to Android 4.0, it should make the experience on the Xperia S an even better one.

As an Amazon Associate I earn from qualifying purchases.