Sony Xperia Tablet Leaks, Shows a Surface-Like Keyboard
It looks like Sony is planning a new tablet to followup the Tablet S, this time with the Xperia brand name.
According to The Verge, leaked Sony documents show a new "Xperia Sony Tablet" that looks a lot the Tablet S with the same fold-over design. The Xperia tablet uses Android 4.0 "or later," and will come with options for 16GB, 32GB, or 64GB models, just like the iPad. Also like the iPad, Sony will offer 3G connectivity in the Xperia tablet, though no word on 4G LTE.
The Xperia Sony Tablet will also have a 6000mAh battery which will last for 10 hours while web browsing. The relatively large battery fits inside the case that's just 8.8mm thick and 42 percent thinner than the Tablet S.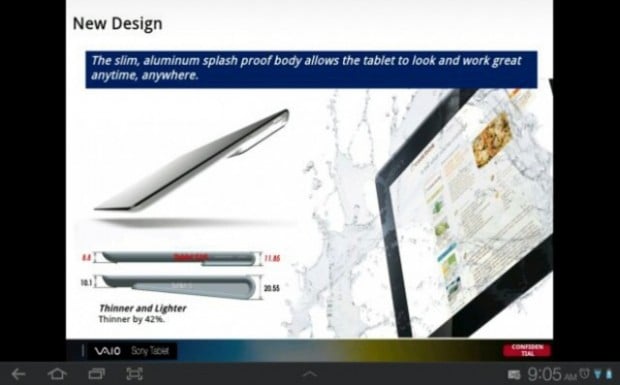 Sony will likely price all versions of the Xperia Sony Tablet for just $50 less than the iPad. The 16GB will sell for $449, the 32GB will sell for $549, and the 64GB model will sell for $649.
Sony will also offer a keyboard case for $99.99. The keyboard case looks like a cross between a Smart Cover and the Surface's Touch Cover. It's very thin and offers a touch keyboard. Unlike the Touch Cover, however, the Xperia Sony Tablet cover doesn't appear to have a section for a mouse.
Other accessories for the Xperia Sony Tablet include a docking stand which will sell for $99.99, a carrying cover for $59.99, a premium cover for $79.99, and a dock speaker for $129.99.
Unfortunately there's no release date for the Xperia Sony Tablet as of this time.

As an Amazon Associate I earn from qualifying purchases.