Sony Xperia Z5: Everything You Need to Know
While Sony and its impressive lineup of Xperia Android smartphones haven't been extremely popular in the United States, this week in Berlin during the annual IFA mobile event the company announced three very capable smartphones. The new Xperia Z5 comes in three sizes, including one with a 4k UHD display, and below we'll be going over all the details for those interested.
Earlier this week the entire Xperia Z5 lineup leaked in some photos and video, but yesterday Sony made all three devices official. This year Sony's stunning smartphones are the Xperia Z5 Premium, Xperia Z5, and the Z5 Compact. Hitting points of interest for all potential buyers with a 5.5-inch 4k resolution (crazy) display, 5.2-inches, and a compact 4.6-inch device.
Sony is taking a different approach this year, and you'll want to read on to learn more about all three of these flagship smartphones and their 23 megapixel cameras, to the fingerprint scanner on the side.
https://www.youtube.com/watch?v=PG2JLelx5qA
This year Sony looks to fire on all cylinders by offering the same impressive flagship features and specs across all three devices. Unlike Samsung who releases "Mini" versions of its phones that are mid-range budget devices with underwhelming specs. Like the Galaxy S5 Mini that hardly anyone bought.
For 2015 all three Sony Xperia Z5 smartphones will come with the same powerful internals, with the only difference between the three being screen size and resolution, and of course the size of the battery inside.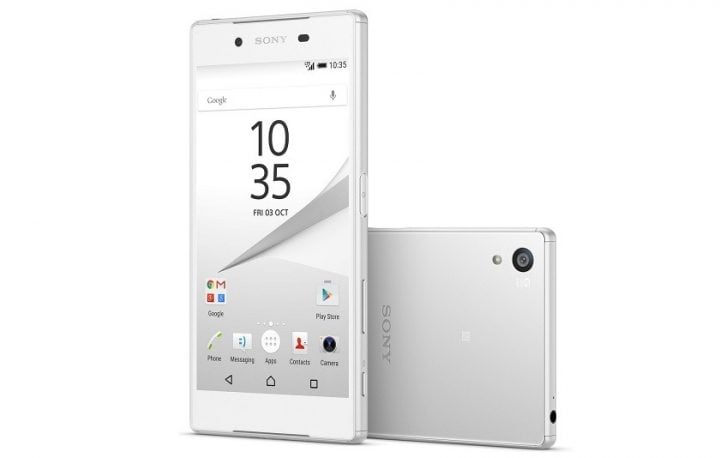 On the outside all three phones look similar to devices from the past with a matte black metal finish, Gorilla Glass 4 covering the front, and again they're all IP68 dust and water proof, not resistant. This means they're very durable, and not just somewhat capable like many other IP67 rated phones. That said, this year the aluminum and glass phones are coming in White, Black, Gold, and a Turquoise Green.
Buyers in search of a "flagship" high-end smartphone that doesn't have a huge screen, will absolutely want to consider the new Sony Xperia Z5 Compact. Here's everything we know about the new Z5.
Sony Xperia Z5 Specs
4.6, 5.2, and 5.5-inch HD Displays
8-core Snapdragon 810 processor with 3GB of RAM
32GB of storage and micro-SD expansion
23 Megapixel image stabilization camera, hybrid auto-focus, 8x digital zoom
5 Megapixel front camera
Android 5.1 Lollipop
Fingerprint Scanner (side-mounted)
2,700

mAh

battery, 2,900

mAh

battery, and 3,430

mAh

battery
IP65 & 68 Dust & Water Proof
Sony's new smartphones come with the same 8-core processor and 32GB of storage as the Z4 from last year, which is somewhat frustrating for some potential buyers, not to mention look very similar, but they've added a few major changes to the battery, camera, and of course are now offering the Xperia Z5 Premium.
All three of Sony's impressive new devices have the same powerful internals as mentioned above, including the small Z5 Compact, making it one of the most powerful 4.6-inch smartphones on the planet.
What's New
Considering the new Xperia Z5 lineup looks somewhat similar to older models, and also has similar internals, users need to be aware of a few major changes. Aside from the 4k UHD display and big batteries inside, there is a fingerprint scanner on the side and a very powerful camera around back.
The entire Z5 lineup features three buttons on the side. A dedicated camera button, a volume up/down rocker, and the power button. However, hidden inside the power button is a brand new fingerprint scanner that works just like the Galaxy S6, Galaxy Note 5, and iPhone 6. This is a touch scanner, not a swiping method which proved inaccurate and frustrating for Galaxy Note 4 owners.
This will allow for improved security to unlock the device, and will be even more useful when they receive an update to Android 6.0 Marshmallow later this year.
Then of course we have an excellent new camera. Sony is really touting the camera as being one of the best in the market. Calling it a class-leading huge 23 megapixel sensor with image stabilization, a 0.3 second hybrid auto-focus system, 5x clear zoom, 8x digital zoom, and a wide-angle 24mm lens. They have all of Sony's impressive camera features, like Steadyshot, 4k video capture, and even a 5 megapixel front camera.
Xperia Z5 Premium
The Xperia Z5 Premium has one of the first 4k resolution displays to hit the market. It comes with a phablet-sized 5.5-inch 3840 x 2160 Ultra HD Display with over 800 pixels per inch. We doubt the naked eye can see just how beautiful this really is, but we'll reserve judgement until we try it ourselves.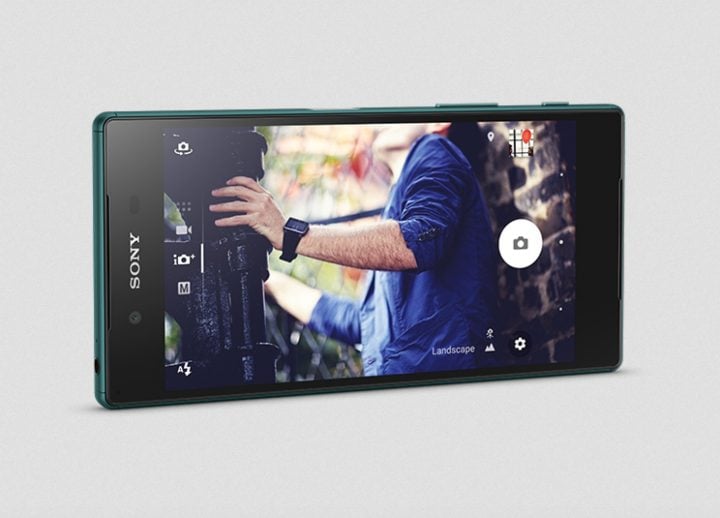 Just like the others it has the same metal design, but only comes in Black or White. The Z5 Premium also has a bigger 3,430 mAh battery that promises up to two days of usage off a single charge, and of course supports Quick Charging.
Xperia Z5
With the regular base model, which is still a premium flagship smartphone owners get everything mentioned above, but it comes in a 5.2-inch 1920 x 1080p HD display. Then of course being a smaller device yet remaining sleek the battery comes in at 2,900 mAh. This might not be the biggest battery on the market, but it's still bigger than most in this category. All three support Quick Charging 2.0 technology.

The Galaxy S6 comes with a 2,550 mAh battery, and some bigger devices like the Galaxy Note 5 and LG G4 have a 3,000 mAh battery. This means that given the size and display, the regular Xperia X5 should offer some of the best battery life in the market.
Xperia Z5 Compact
Then of course we have the extremely capable little Z5 Compact. This smartphone sports all the same high-end features listed above, including the powerful 23 megapixel camera and fingerprint scanner, but it's a small 4.6-inch 1280 x 720p HD Display. We were hoping for 1080p this time around, but most likely this was a cost-saving move.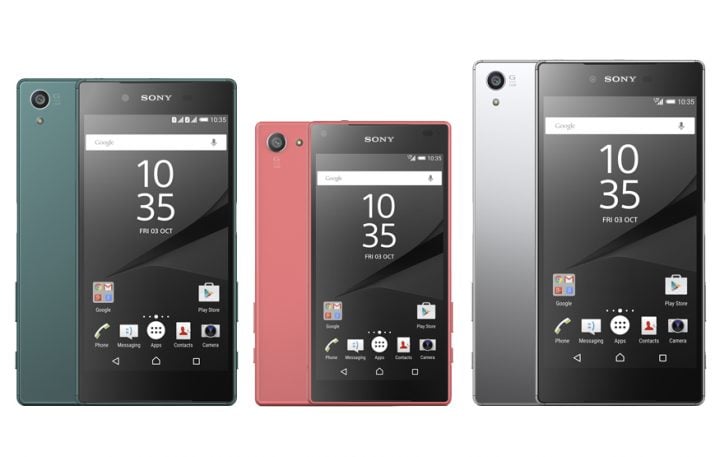 The Xperia Z5 Compact still has the same 8-core processor, Android 5.1 Lollipop, 3GB of RAM, 32GB of storage, and more. The only other change it has is the battery has been lowered to 2,700 mAh, which is still far more than most in this size category.
Price and Release Date
What we don't know, however, is the price and release date. Sony promised these devices will be available sometime in October, but didn't have any additional details to share at this point.
That said, most likely the standard Z5 will come in around $550-700 like most flagship devices, but that's purely speculation. We'll be learning more about a release date, US carrier support, and pricing in the near future. These are some of the best phones of 2015 that hardly anyone in the US will buy.