Sony's 5-inch Galaxy Note 2 Competitor Leaks
Not to be outdone by its competitors, Sony appears to be developing a high-end smartphone called the Sony Yuga which apparently features not only a quad-core processor but a full HD 1080p display.
The leak comes courtesy of German site Android Schweiz, by way of Xperia Blog, and it is comprised of a number of photos and rumored specifications for a device that is currently codenamed Sony C6603 Yuga.
The Sony Yuga which is still unannounced, apparently features a number of high-end specifications that put it on-par with HTC's rumored HTC Droid DNA, a device that supposedly might feature a 1080p display.
Read: Samsung Galaxy Note 2 vs. Nokia Lumia 920.
According to the leak, the Yuga will come with a a 1.5GHz quad-core processor, a 5-inch 1080p display which would put it on par with the Samsung Galaxy Note 2 phablet, 2GB of RAM, a 12MP camera which could be upgraded and a unibody design reminiscent of some of Sony's previous Xperia smartphones. It also will feature Android 4.1 Jelly Bean.
Interested parties should remain skeptical as Sony fakes have been floating around and it's possible that this is also an elaborate fake. However, from the looks of things and given that Xperia Blog says that information from its sources lines up with the leak, there is definitely a chance it could be very real.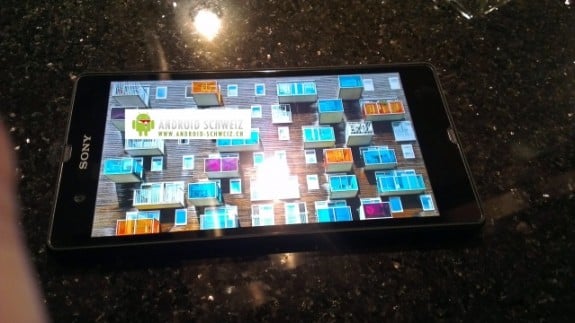 The design is also said to feature a glass back and if true, it would be the first Sony device to boast such a feature. It also appears to have a chrome power button and a front-facing camera for video chatting purposes.
Read: Verizon Droid DNA Launch Date: What Not to Expect.
Sadly, there is no word on where this device is headed or when it will be coming out though we imagine that CES in January is as good of a place as any to unveil a device of this caliber.
It's also possible that Sony has plans to reveal and release this phone ahead of the holiday shopping season to compete with the Galaxy Note 2 and Droid DNA.

As an Amazon Associate I earn from qualifying purchases.