Sorry, Google: Verizon expanding V CAST app store to Android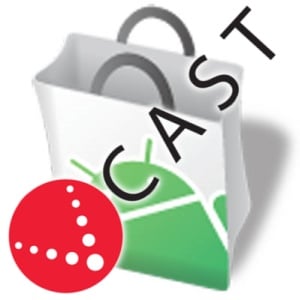 First, Verizon backed away from supporting Google's Nexus One. Then, they proved their search deal with Microsoft's Bing does apply to Android phones. Now, Verizon is expanding their V CAST app and media store to DROID, competing against the Android Market. Looks Google has been uninvited from the party.
The report coming from Android and Me (via jkOnTheRun) stems from an invite to developers to submit Android apps to V CAST Apps. Deployment will be starting fresh with Android 2.2 Froyo for DROID, DROID Incredible, and DROID X (strangely no mention of DROID 2), so no backward-compatibility is required.
Lot of appealing stuff in their pitch, such as access to messaging and aGPS APIs. Money-wise, not only are they promising the same 70% revenue cut as everyone else, but charges will go through the Verizon customer's existing wireless billing. That practically eliminates any worries over collecting money and offers a level of access to paying customers that matches or even exceeds that of Apple, while Google doesn't even come close.
And make no mistake, this is a bid to pull in developers at the expense of the Android Market, as illuminated with this line "As you know, merchandising your Android app through other channels can be a challenge…" By "other channels", I don't imagine they only meant the independent ones and not the main one.
The gradual excising of Google's services from Verizon's DROID is coming as a shock to some, but it really shouldn't. Verizon has been fighting hard against the "dumb pipe" view of wireless carriers. They don't just want customers getting content through Verizon, but also getting content from Verizon. Having DROID customers use Google services instead of Verizon services wasn't just a "dumb pipe" system, but a "dumb funnel" channeling customers to Google. It will be interesting to see how much further Verizon can separate Google from their DROID and Android users.
As I stated previously, Verizon was exercising this type of control before Android came along. Now that they've established their DROID brand and strategy, they have the leverage they need to go back to business as usual, and they don't need Google for that. This also goes back to something I wrote in May of last year referring specifically to Verizon's app store system: Carrier-based app stores must change (or fade away). Guess Verizon also read that writing on the wall, though I can't say their change is necessarily in customers' favor.
Side note: You can pretty much kiss those dreams of a Verizon iPhone good-bye. Maybe Apple will offer an unsubsidized model that runs on VZW, but don't expect those two to come together on a subsidy deal. Verizon doesn't need the iPhone, and Apple won't agree to give Verizon any control over the device.

As an Amazon Associate I earn from qualifying purchases.