Split Keyboard for Thumb Typing Coming to iPad with iOS 5
Apple's new iOS 5 will bring a dramatic improvement to the typing experience with something they call "Grab Handles" which is a split keyboard. This will be benefit those who need to type with their thumbs while holding their iPad or iPad 2 with two hands.
Previously, one would have to have pretty large hands with very long thumbs to reach the middle of the keyboard. In fact it was practically impossible to do. With this new update there is a handle button on the keyboard that you grab with your thumb and it will split the keyboard making the keys reachable from the average person while they hold the iPad or iPad 2 with both hands.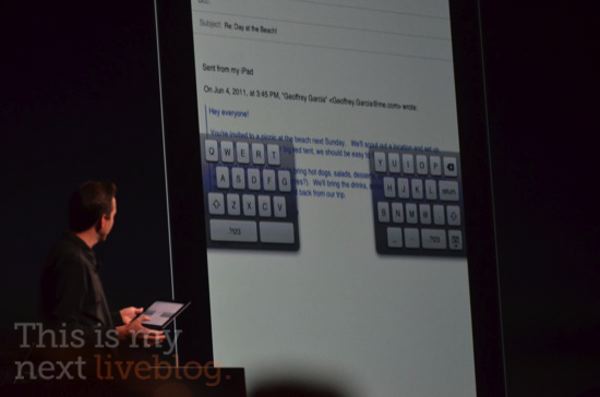 This will make the iPad easier to use while standing or sitting somewhere other than at a table or desk. It is also something that should have been available far earlier in iOS. There are already similar keyboards available for other operating systems. Until we saw Microsoft's early previews of Windows 8, we had not seen one built into a mobile OS for quite some time. But this was available in versions of the ultramobile PC years ago.

As an Amazon Associate I earn from qualifying purchases.