Sprint 4G LTE Roll Out Looks Good for April
While Sprint has still has not confirmed exactly when it will be rolling out its upcoming 4G LTE network, all signs seem to be pointing to April as the month in which the Now Network launches its high-speed cellular network. The first sign was a contest for its first 4G LTE phone ending at the beginning of April and now we have a full-blown WiMax sale taking place at Amazon during the month of March.
A few weeks ago, Sprint launched a contest for its version of the Samsung Galaxy Nexus. It's going to be giving out 30 devices and those interested can sign up between now and April 5th.
We doubt that the carrier will make contest entrants wait long for their prize and we also doubt that they'll make them use the phone on its CDMA 3G network.
So that's the first sign.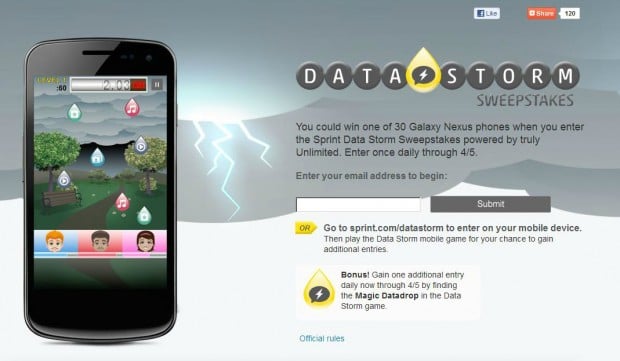 The second sign is a sale that is currently going on at Amazon where every single 4G WiMax phone in the carrier's lineup including the Samsung Galaxy S II Epic 4G Touch, the HTC EVO 3D, the Nexus S 4G, and more are all on sale for a penny this month.
Of course, the deal does require you to sign a new two-year contract with the carrier but you probably saw that coming.
So it appears that retailers are trying to move Sprint devices on an aging network and if we had to guess, we'd say it's because the carrier plans to introduce its 4G LTE network next month.
Sprint has already revealed which cities will be getting the service at launch and maybe, just maybe, we'll see Apple's new iPad land on the Now Network around that time as well.
Via: Gizmodo

As an Amazon Associate I earn from qualifying purchases.