Sprint Announces $100 7-Inch Android Tablet
We knew it was coming and Sprint has made it official. The carrier has announced the ZTE Optik, a 7-inch Android 3.2 Honeycomb tablet that will be launching with a mind-bending price tag of $99.99. It's going to be launching in the days ahead, Sprint declined to offer up a specific release date, and it will be headed to the carrier's 3G network.
The announcement comes shortly after the carrier slapped the End-of-Life (EOL) tag on another one of its tablets, the HTC EVO View 4G.
Sprint's ZTE Optik is going to be coming with some pretty impressive specifications considering the price and those include a 7-inch display with 1280 x 800 resolution, a dual-core, 1.2GHz Snapdragon processor, a full 1GB of RAM, a 4,000 mAh battery, GPS, 16GB of storage space, and Bluetooth.
It will also feature a 5MP camera on the back and a 1.3MP camera on the front for video chatting.
Not bad for $100.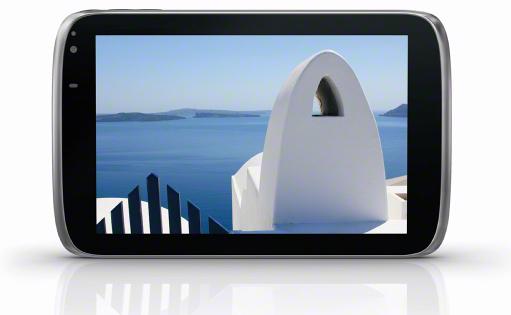 Now, unfortunately, it's going to be running Android 3.2 Honeycomb and not Android 4.0 Ice Cream Sandwich. And Sprint did not offer up any guarantees that it would upgrade the tablet to Google's latest operating system in the future.
It's also not going to have radios for either Sprint's WiMax 4G network or its upcoming 4G LTE network, so keep that in mind before you shell out your Benjamin.
You'll also have to sign up for a data plan in order to get the $100 price tag. The carrier's tablet data plans start at $19.99 per month for 1GB of data. For those not into contract's, the Now Network will also offer the ZTE Optik for a cool $349.99.
Again, no official release date but we should hear about one soon.

As an Amazon Associate I earn from qualifying purchases.