Sprint Apologizes to HTC EVO 4G LTE Owners
In an effort to make it up to HTC EVO 4G LTE users who were met with a delay beyond the announced May 18th release date, Sprint has been loading pre-orders up with a free phone cover.
According to The Verge, Sprint has been sending free gel covers to those who pre-ordered but had to wait until May 24th and beyond to get the phone.
The gel cover was accompanied by a note from Sprint thanking those who ordered for their patience while the companies got the issues with the device resolved. The device missed its original release date due to a patent dispute between HTC and Apple.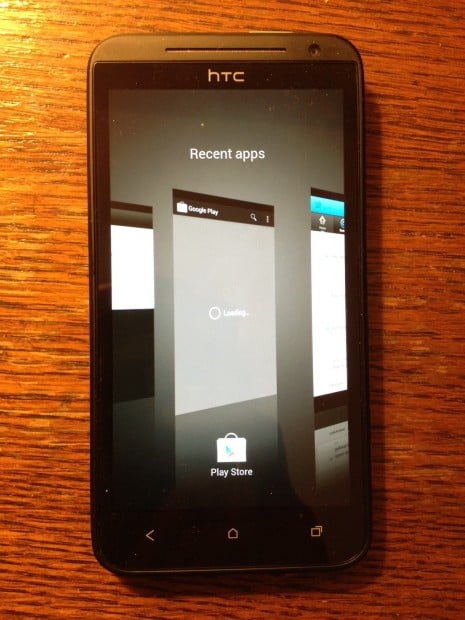 Sprint's note reads:
HTC and Sprint want to thank you for your patience as we know you have been anticipating the arrival of your new HTC EVO 4G LTE. Please accept this phone as a small token of our appreciation and thanks.
That's quite the gesture from the carrier and one that HTC EVO 4G LTE users will certainly appreciate.
The device, as it stands, still does not have an official release date in terms of when it's going to be hitting shelves. The only consumers that have gotten their hands on the device are those that have pre-ordered.
Sprint has said that it doesn't know when the device is going to be coming to retail stores and as it stands, the phone is still up for "pre-order" through Sprint and Best Buy.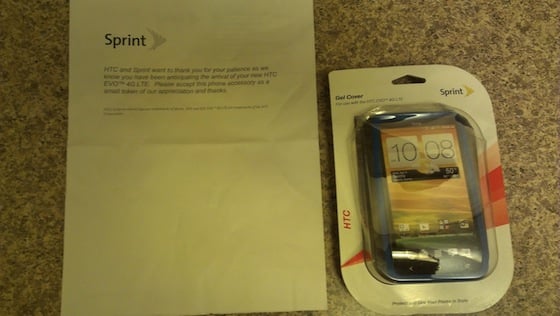 The device is a hot commodity at the moment as it is Sprint's third 4G LTE smartphone joining the Samsung Galaxy Nexus and the LG Viper 4G LTE.
Specifications on the HTC EVO 4G LTE include a 4.7-inch Super LCD display with 720p HD resolution, a dual-core 1.5GHz Qualcomm Snapdragon processor, a 8MP rear camera that is powered by a dedicated ImageChip and has a physical button, 16GB of storage, 1GB of RAM, an NFC chip for use with services like Google Wallet, and a large 2,000 mAh battery.
It also supports simultaneous 3G data and voice, unlike the previous versions of the HTC EVO series.