Sprint Claims iPhone More Data Efficient Than Android, Will Continue With Unlimited
Sprint CEO Dan Hesse made the bold claim that the iPhone, newly added onto the Now Network, is more efficient at handling data than the carrier's popular line of Android smartphones. In an earnings call, Hesse says that the iPhone uses about half of network resources compared to Apple's rival smartphone platform, Android, and it was that fact that prompted Sprint to invest heavily into securing an iPhone for its portfolio.
In fact, Hesse believes that even with the growth of subscribers–hopefully–due to the iPhone 4S and iPhone 4 on Sprint's network, the carrier will be less strained because of the data efficiency.
"iPhone users are expected to use significantly less 3G than the typical user of a dual-mode 3G, 4G device," Hesse says. "Even adjusting for more total new customers being added to the network, we believe they will put less load on our 3G network than they would have if we did not carry the iPhone."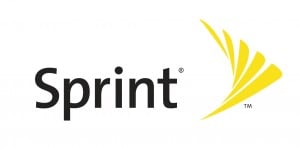 Sprint is continuing to do work to optimize its network for the iPhone following early complaints from customers that speeds were slower when compared to rival carriers. Additionally, the iPhone's data efficiency comes from Apple's strict policies barring third-party apps from pinging the network as often as they do on rival OSes.
As a result, the carrier continues to expect that it can offer unlimited data plans. The move is in direct contrast to rivals Verizon and AT&T, both of which had switched to a metered, finite data plan since the debut of the iPhone–AT&T migrated to a metered plan just before the launch of the iPhone 4 over a year ago, and Verizon's migration to metered plans happened earlier this year right after the CDMA iPhone 4 was available for its network.
Sprint has invested heavily in securing the rights to the iPhone 4S on its network and the carrier continues to hedge its bet on 4G LTE technology to remain competitive, both of which will be costly.
Via: All Things D

As an Amazon Associate I earn from qualifying purchases.