Sprint Epic 4G Touch Ice Cream Sandwich Release Date Remains a Mystery
While AT&T and T-Mobile have rolled out Ice Cream Sandwich to their respective Android 4.0 devices, the Sprint Galaxy S II Epic 4G Touch Ice Cream Sandwich release date still remains unknown.
T-Mobile rolled out its Android 4.0 update for the Galaxy S II a few weeks ago and today, AT&T finally made its Galaxy S II Ice Cream Sandwich update available through Samsung Kies.
This means, out of the three major U.S. carriers that host the Samsung Galaxy S II, that owners of Sprint's Galaxy S II will be the last to get the update, something that might not sit well with customers.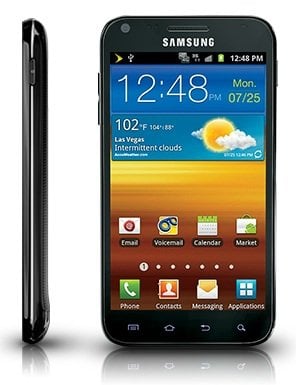 Read: Samsung Galaxy S II Sprint Epic 4G Touch Review (Video).
The odd thing about it is that Sprint's update seemed to be the furthest along.
All the way back in February, we learned that Sprint was testing the update which we thought meant that it would be the first U.S. carrier of the Galaxy S II to roll out the Ice Cream Sandwich update. We also saw the carrier confirm, once again, in April, that its Galaxy S II would be updated to Android 4.0. The carrier only stated that the update would roll out in 2012, and wouldn't go beyond that time frame.
Since then though, Sprint has been silent and we haven't seen any significant developments on the Android 4.0 Ice Cream Sandwich front leaving owners to wonder when they might get the update.
Granted, Sprint has been busy. It has released three 4G LTE smartphones over the past couple of months, including the HTC EVO 4G LTE which gave it some headaches. It still is working on its 4G LTE network which is supposed to launch in the middle of 2012. And, it's gearing up to launch the Samsung Galaxy S III which like the HTC EVO 4G LTE, has been troublesome.
So, it is and has been pretty busy. Still, that's no excuse for the silence which is especially discouraging considering the source.
Sprint is usually very vocal with its customers when it comes to software updates and timing so it's odd to see it remain mum with the Galaxy S II update. That could mean that we're still a bit of a ways off from the actual roll out or it might mean nothing, it's hard to say at this point.
However, now that AT&T and T-Mobile have pushed their updates, the pressure is on Sprint to update its device and needless to say, we'll be on the lookout for it.
Anyone out there on Sprint frustrated to be the last Galaxy S II on a major carrier to see Ice Cream Sandwich?

As an Amazon Associate I earn from qualifying purchases.