Sprint Galaxy Nexus: Features, Release Date, Pricing
Prior to its release on Verizon back in December, there had been talk of a Samsung Galaxy Nexus launch on carriers other than Big Red. Both AT&T and Sprint were mentioned amongst the possible suitors here in the United States. Suffice to say, many consumers out there, especially those adverse to heading to Verizon's 4G LTE network were excited about the prospects.
Well, that rumor partially became a reality at CES 2012 when Sprint announced that it would be playing host to a 4G LTE version of the Samsung Galaxy Nexus at some point in 2012.
For now, those of you hoping for an official AT&T model are out of luck.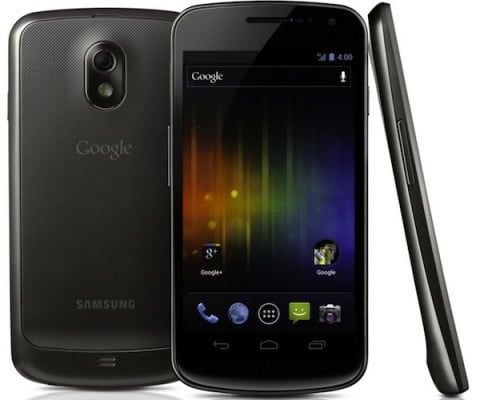 While Sprint has stayed almost completely silent about the Galaxy Nexus and its release, we thought it appropriate to gather up everything we know about the Galaxy Nexus and interject that information with some hypotheses of our own.
So, here goes.
Hands-On Video
We were able to go hands-on with Sprint's Galaxy Nexus at CES 2012. And while the video doesn't reveal much, it does give us a pretty good look at the device that will be the carrier's first flagship 4G LTE smartphone.
Hardware
The device that we saw at CES 2012 resembled the Verizon version, at least on the outside. However, it's entirely possible that Sprint's Galaxy Nexus will feature some different things in the interior.
Today, a NenaMark benchmark for the Galaxy Nexus appeared only the Galaxy Nexus that got benchmarked was sporting a PowerVR SGX 544 GPU which is the GPU found in Texas Instruments' OMAP 4470 processor.
Verizon's Galaxy Nexus has a TI OMAP 4460 and a SGX540 GPU.
It's unclear if the benchmark is souped up Galaxy Nexus of some kind, Sprint's Galaxy Nexus or a fake, but if we had to guess, our money would be on it being related to Sprint's device in some way.
It wouldn't make sense for Samsung to burn its customers like this, not with a Nexus device anyway.
The device that we saw at CES was sporting the same 4.65-inch display as the Verizon version and it was slightly thicker and heavier then Big Red's variant. Of course, the carrier reminded us that it was still finalizing everything so it's certainly possible that we could see some changes in the final product. Sprint wouldn't even let us photograph the back of the device.
Nothing else was confirmed but assuming the rest is like the Verizon model, it'll have NFC support, 32GB of storage space, a 5MP rear camera, a front-facing camera, and a 1800 mAh battery.
Side note: Let's hope Samsung and Sprint decide to increase the battery size.
Software
Like the hardware, the software on Sprint's Galaxy Nexus is still being finalized. As you can see in the video, it's a Google Experience device – it's a Nexus after all, and it will be running some version of Google's Android 4.0 software.
So yes, you'll have Ice Cream Sandwich out of the box.
For an in-depth look at what that means for the device, you'll want to head here and check out our Android 4.0 guide.
Unfortunately, we weren't able to take a tour of the software to see what, if anything, was different from the Verizon version's OS.
We doubt that there's much.
Release Date
Sprint has announced its first four 4G LTE markets. They include Atlanta, Dallas, Houston, and San Antonio which follows a similar launch pattern to AT&T's 4G LTE roll out. The network, according to Sprint, should be good to go by mid-2012. No specific launch date has been set.
So, assuming the Galaxy Nexus is, in fact, Sprint's launch device and the carrier follows AT&T and Verizon's roll out method, we should see the device launch a few weeks after the network arrives.
AT&T and Verizon both launched 4G LTE modems first, to ensure that the network was functioning, before releasing any smartphones or tablets.
If we had to guess, we'd say that we probably won't see this phone in its final form until the end of May at the very earliest.
Just a guess.
Pricing
Like the release date, the pricing of Sprint's Galaxy Nexus is currently unknown. And while it was easy to theorize about the price that Verizon would slap down on its Galaxy Nexus, Sprint has no 4G LTE devices and thus, nothing to base a guess on.
Verizon's device is currently priced at $299 on-contract through the carrier although Amazon is asking for much less at the moment.
AT&T's devices are priced quite a bit lower with the Galaxy S II Skyrocket checking in at $200 on-contract and the upcoming Nokia Lumia 900 Windows Phone rumored to cost a mere $99.
Sprint is going to have to be competitive with its pricing, one because of the competition and two, because it won't have too much traction as it only has four launch markets.
If we were to take a stab, we'd say $200 on-contract seems about right for a device of this caliber.
The carrier may have other plans though.
Sprint is going to have to do something to set its Galaxy Nexus apart from Verizon's and get people excited about its new 4G LTE network. And whether that's offering up a device with some souped up innards, a cheaper on-contract price with unlimited data thrown in or something else, remains to be seen.

As an Amazon Associate I earn from qualifying purchases.