Sprint Galaxy Nexus Price Drops at Amazon
Those looking to get a brand new Samsung Galaxy Nexus on Sprint should have a look at the deal that Amazon now has on the device as the retailer has undercut the price of the carrier by a full $50.
Originally, Amazon Wireless had the Sprint Galaxy Nexus priced at the same $199.99 as Sprint. However, Amazon is now offering up the Galaxy Nexus for a mere $150. That's not an incredible discount by any stretch of the imagination, but it's certainly a nice price for a phone that just came out a few weeks ago.
It appears that the price applies to both new customers and those upgrading so those who own an older Sprint device that are up for a new contract might want to take a long look at Amazon's offer.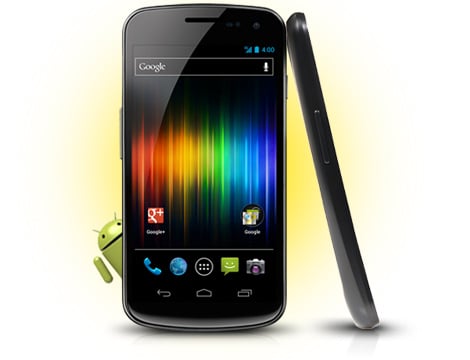 Sprint currently offers up the device with the full $199.99 price tag.
The Samsung Galaxy Nexus is one of three 4G LTE smartphones that Sprint is currently offering. The $100 LG Viper 4G LTE is currently available and Sprint just started taking pre-orders for the HTC EVO 4G LTE which it plans to release later on this month.
The EVO 4G LTE figures to be the Samsung Galaxy Nexus' biggest in-house competition and judging from a poll that we took here at Gotta Be Mobile, it might be able to surpass the Galaxy Nexus in sales.
Read: Sprint Galaxy Nexus vs. Sprint HTC EVO 4G LTE.
The Sprint Galaxy Nexus has a 1.2Ghz dual core processor, massive 4.5-inch 720P HD display, 1GB RAM and 32GB of internal storage. It also has Android 4.0 Ice Cream Sandwich out of the box and the same 1850mAh battery that is found on Verizon's variant.

As an Amazon Associate I earn from qualifying purchases.