Sprint Galaxy S II Launching in September as Epic 4G Touch?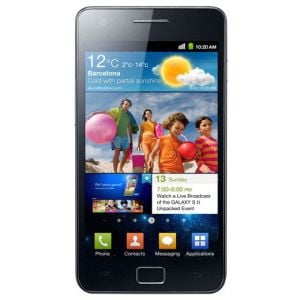 More details about the Samsung Galaxy S II's highly anticipated launch in the United States have surfaced and today, it's in regards to the WiMax version of the Galaxy S II that we saw pass through the FCC on its way to Sprint. It seems Sprint will be keeping the 'Epic' name alive for its next Galaxy S device as BGR is reporting that the device will be called the Samsung Epic Touch 4G when it arrives at some point in September.
That's right. It looks like Sprint won't be getting its Galaxy S II device until September, a month after Samsung said that the Galaxy S II would make its debut in the United States. It's likely that at least one carrier will launch their Galaxy S II model in August with Verizon the leading candidate at the moment to do so. Unfortunately, the person that revealed this information declined to give a specific release date so September's all we got at the moment.
As for Sprint's variant, as the name suggests, it will be a touch-only smartphone this time around as opposed to the original Epic 4G which has a slide-out physical QWERTY keyboard. Again, none of this is confirmed, so take it with a grain of salt at this point. Personally, I don't like the name but hey, I can understand wanting to keep the Epic 4G brand alive.
In any event, launch day is getting closer and closer and even if the name isn't up to snuff, it's nearly impossible not be excited about this device.

As an Amazon Associate I earn from qualifying purchases.