Sprint Galaxy S5 Lollipop Update: 5 Things You Need to Know
Just about a week ago, Sprint became just the second major U.S. carrier to release the Samsung Galaxy S5 Lollipop update. With the Sprint Galaxy S5 Lollipop update now a week old, we want to take a look at five things we think every Sprint Galaxy S5 user needs to know about their version of the Android 5.0 Lollipop operating system.
At the tail end of 2014, Samsung started rolling out its highly anticipated Galaxy S5 Android 5.0 Lollipop update. The update, the first major upgrade for the flagship Galaxy S5, started off extremely slow hitting just one variant in one specific part of the world. This didn't come as any sort of surprise. The company loves to slow roll its updates before making a massive push in the weeks following the initial release.
In the weeks since that day in December, the Samsung Galaxy S5 Lollipop update's hit a number of other variants in several regions around the world including the United States, one of the biggest smartphone markets on earth.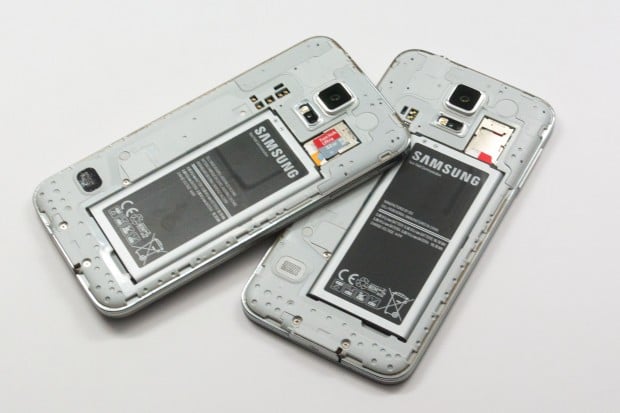 Samsung's Galaxy S5 Lollipop update remains extremely limited in the U.S., just two carriers have rolled it out, though it's expected to move on to other carriers in the not-so-distant future.
One of those carriers is Sprint, a carrier well known for its ability to get major Android updates out in a timely manner. It was among the first carriers in the world to release Android 4.4 for the Samsung Galaxy Note 3 and Samsung Galaxy S4 and it now finds itself at the front of the pack with the Galaxy S5 Lollipop update.
Sprint's new Galaxy S5 Android 5.0 Lollipop update has been rolling out for just about a week now. With that milestone in mind, we want to take a look at Sprint's software and tell you about the five most important things you need to know about the Sprint Galaxy S5 Lollipop update right now.
It's Available, Right Now
The first thing that Sprint Samsung Galaxy S5 users need to know right now about Android 5.0 Lollipop is that it's available to download. Sprint's Android update roll outs typically roll out in stages though historically, the carrier's completed its roll outs within a week of the initial release date. So if you haven't seen it pop up just yet, you should see it pop up soon. If you haven't seen a prompt, go into the device's settings to check for the update.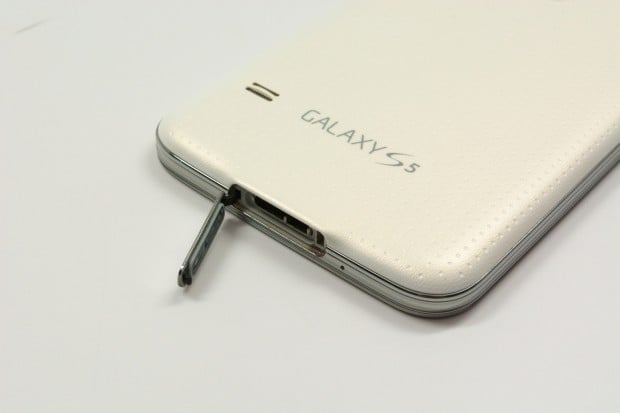 As a reminder, Android 5.0 Lollipop is a massive upgrade for the Sprint Galaxy S5. It comes with a long list of enhancements, fixes and changes that users should be aware of before making the jump from Android 4.4 KitKat. Those unaware of the changes will want to take a look at Sprint's Galaxy S5 Lollipop change log to familiarize with the changes on board the new software. We also recommend taking a look at our Android 4.4 vs. Android 5.0 guide.
You Should Prepare
Before installing the Sprint Galaxy S5 Lollipop update, Sprint Galaxy S5 users should prepare the device for the massive update. We've put together a handy check list for those thinking about switching from KitKat to Lollipop. Sprint Galaxy S5 users don't need to follow every single step but a little preparation ahead of a major upgrade can go a long way and prevent potential headaches.
Galaxy S5 Lollipop Battery Life Problems
In the days since the update's release, we've been getting a ton of feedback from Sprint Galaxy S5 users. One of the biggest complaints from those that already moved to Android 5.0 Lollipop is about the update's battery life. Evidently, Android 5.0 Lollipop is causing some battery drain issues.
Sprint Galaxy S5 users have taken to Sprint's Galaxy S5 forums to complain about battery drain. Here is how one Sprint Galaxy S5 user describes his experience after making the move to Android 5.0:
Having read plenty of blogs leading up to the upgrade of Lollipop, I thought I was prepared to manage the battery drain and memory leak issues with Android 5.0. Um, no way. I went from a full charge at 8am to life support at 4% at 3pm, and 2 of those hours were on ultra power saving mode. I used the phone about 1 hour around 11am reading Flipboard. Yes, you heard me correctly. I actually used the phone for 1 hour. The remainder of the time it was on standby. Just get us the 5.0.1 update already.
The complaints aren't as loud as the complaints from Verizon Galaxy S5 users but it's clear that some Sprint Galaxy S5 users have encountered abnormal battery drain in the days after the update's release.
Some users are saying that a full on factory reset of the device, which requires users to wipe everything off the Galaxy S5, seems to fix these battery life issues. While it might work, that shouldn't be where Sprint Galaxy S5 users start.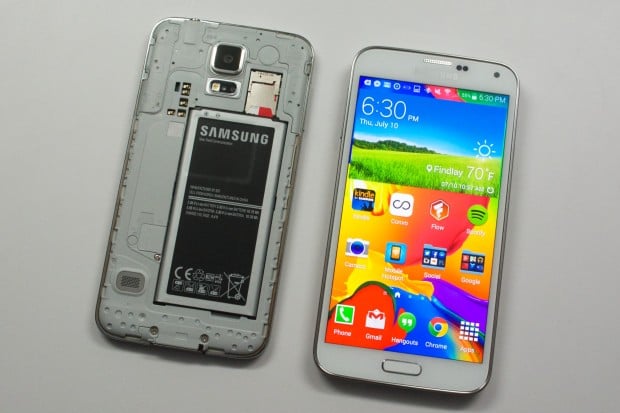 We've put together a list of common Galaxy S5 problems and fixes for those problems. The list includes potential fixes for Galaxy S5 battery life issues though it's important to remember that there aren't any guaranteed fixes for Android issues.
Sprint and Samsung have yet to announce a bug fix update for the Galaxy S5 which means that users will need to rely on third-party fixes and their fellow users for help in the foreseeable future.
Other Galaxy S5 Lollipop Problems
We singled out complaints about battery life because they are the loudest. They aren't the only complaints though. Sprint's forums are starting to fill up with complaints about Galaxy S5 problems. Most of them are small bugs and all of them appear to be isolated.
Sprint Galaxy S5 users are complaining about ongoing Bluetooth problems, lingering issues with Exchange and Wi-Fi connectivity, volume problems and problems receiving texts, random lock ups, odd performance issues, an assortment of other Wi-Fi problems, issues with Galaxy Gear and LED notifications, infinite loop issues, and more. There are plenty more where those came from.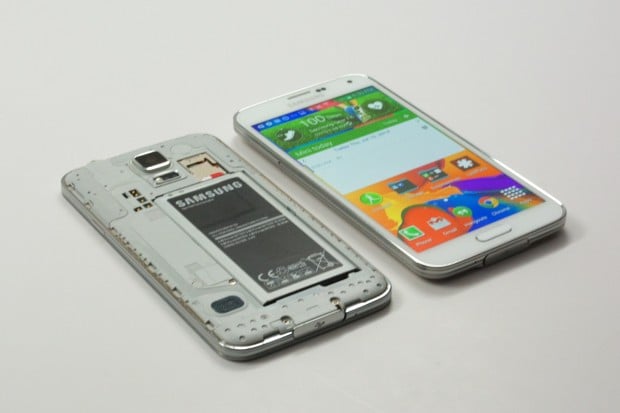 For Galaxy S5 users experiencing problems on Lollipop, we've put together a list of fixes for common Samsung Galaxy S5 problems though they do not cover every single issue listed here. Sprint Galaxy S5 users that are still on KitKat should continue to gather as much feedback as possible before making the move to Android 5.0.
You Can Downgrade to Android 4.4 KitKat
Sprint Galaxy S5 users should know that there is a way to downgrade to Android 4.4 KitKat if Android 5.0 Lollipop is causing too many problems. A seasoned Galaxy S5 user recently put together a step-by-step guide on how to get off of Android 5.0 Lollipop and move back down to Android 4.4. It's a lengthy process but it's a last resort for those that are already experiencing a number of Android 5.0 Lollipop issues.
Some Feedback is Good
Not everything about the Sprint Galaxy S5 Android 5.0 Lollipop update is bad. In fact, we're seeing a number of users offer positive feedback about Sprint's brand new update.
One Galaxy S5 user says that:
I guess I'm fortunate! I just updated my device this morning (I'm on Sprint's network) and I'm having no troubles at all. I will say that it took a good 15-20 minutes after the update was "complete" for the lag to wear off, but since then, it has been running smoothly!
Another Galaxy S5 users says that besides the white color that dominates the Galaxy S5 Android 5.0 Lollipop update, the update is running beautifully on the Galaxy S5:
I'm not liking all the whiteness. Like the keyboard, settings menu. I miss the dark material design. Other than that everything is running smoothly. I haven't had to do a hard reset like some have had to do. The dialer is nice looking it looks more like google dialer but o believe it is still tw dialer.
Another user claims that he hasn't seen any issues after replacing Android 4.4 KitKat:
Yeah, I'm on day two of having the 5.0 update. I've been using my S5 pretty heavy since I've installed it…So far, no "bugs", "glitches", or significant battery drainage, or any reasons for a factory data reset. Overall, been running smooth on my phone….fingers crossed
We ourselves have also heard from a few Sprint Galaxy S5 users who tell us that the Android 5.0 Lollipop update is running perfectly fine a week after its release.
So, what should Sprint Galaxy S5 users take from this? Well, at the moment, the update appears to be a mixed bag. So we highly recommend digging into user feedback, problems and fixes before making the move to Android 5.0 Lollipop.