New Sprint Galaxy S5 Lollipop Update: 5 Things to Know
It's not Samsung's Android 5.1 Lollipop update but Sprint is rolling out a new version of its Samsung Galaxy S5 Lollipop update bringing at least one new feature to owners of the former flagship.
Late last year, Samsung started rolling out the Galaxy S5 Lollipop update. In the weeks and months after the initial roll out, Samsung's managed to push the Galaxy S5 Lollipop update to a number of different Galaxy S5 variants in a number of different regions around the world.
In the United States, carriers like AT&T, Verizon and Sprint have pushed out their own versions of the Galaxy S5 Lollipop update taking their devices from Android 4.4 KitKat to Google's latest operating system. The US Galaxy S5 Lollipop roll out isn't finished though.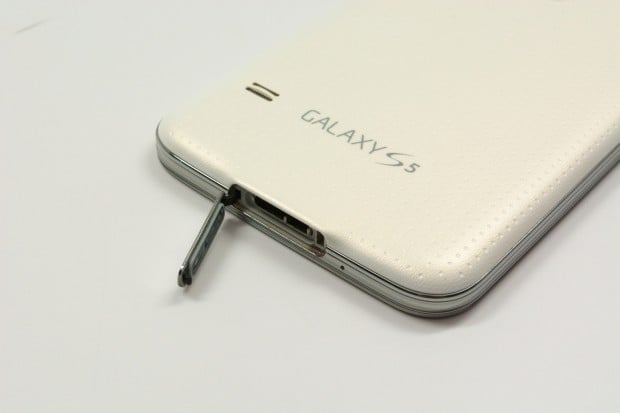 Today, Sprint announced plans to roll out another version of its Galaxy S5 Lollipop update. It's not the Android 5.1 Lollipop update that's rumored for select Galaxy smartphones but it's a Lollipop update and one that will land for Sprint Galaxy S5 users across the country. With a new roll out at hand, we take a look at what Sprint Galaxy S5 users need to know about their brand new Lollipop release.
Prepare for the Release
Sprint's new Galaxy S5 Lollipop update is a small one users should still prepare for its arrival.
We've outlined a number of steps to take ahead of Sprint's Galaxy S5 Lollipop roll outs and those still apply with this incremental release. We've also put together some Galaxy S5 Lollipop release date tips that will help in the buildup to your update and once your update is released. This is a small update but users will still want to take the proper precautions, especially those making the jump to Android 5.0 for the first time.
New Sprint Galaxy S5 Lollipop Update Brings One Big Feature
Sprint says that its new Galaxy S5 Lollipop update only features one significant feature and that feature is factory reset protection, a Lollipop feature that Samsung failed to add in its initial Galaxy S5 Lollipop update.
If factory reset protection is enabled on the Galaxy S5 and someone tries to factory reset it without the user's knowledge, the phone will require account information in order to go through with the wipe. A factory reset wipes the phone's information making it useful to thieves that want to sell the goods on the open market.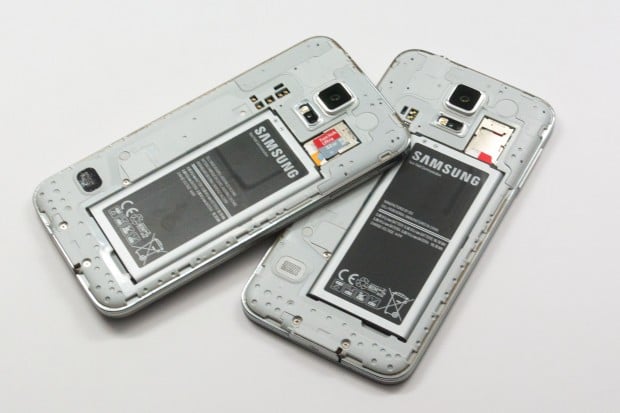 As of right now, this is the only known change on the new Sprint Galaxy S5 Lollipop update. It's worth mentioning that Sprint rarely runs down the list of bug fixes on board its software updates so there's certainly a chance that this new piece of firmware comes with some fixes for lingering Galaxy S5 Lollipop problems. (It could also bring some problems of its own as well.)
You Can Check for the Update Right Now
Sprint Galaxy S5 users interested in the new Lollipop update and the factory reset protection feature can check for the update right now. To do so, head into the device's settings and into the system tab. Once there, users can manually check for the software. If it's available, the download and installation process will prompt. Once the prompt appears, the phone will start downloading the update.
Sprint Galaxy S5 users are advised to download the software over a high-speed Wi-Fi connection. Software download times will vary based on the speed of the connection.
Sprint's OTAs Can Take Several Days
It could take several days before Sprint's able to get this new Galaxy S5 Lollipop update out to everyone. While some users will see the update roll out today, others may not see it. Sprint notes that its "software updates may be released in stages and can take several days for delivery." If the update doesn't emerge today, it will probably emerge sometime this week.
Beware of Galaxy S5 Lollipop Problems
This is a small update for the Galaxy S5 but that doesn't mean that it can't impact performance. Users always assume some risk when they install Android updates, no matter the size. Galaxy S5 Lollipop problems arrived with Sprint's initial update and there's a chance that they could arrive with this new Lollipop update as well.
We recommend preparation and we also recommend getting familiar with common Galaxy S5 problems and fixes just in case. Sprint Galaxy S5 users will also want to take a look at potential fixes for battery life. Abnormal battery drain is common after Android updates and we could see this update negatively impact some devices in the near future.