Sprint HTC EVO 3D Review Roundup
The HTC EVO 3D is Sprint's latest 4G smartphone and the reviews are starting to roll in. Below is a roundup of what HTC EVO 4G reviews that we've enjoyed reading. The HTC EVO 3D is Sprint's latest flagship phones and definitely worth a look if you're switching to Sprint or due for an upgrade.
Jonathan Geller from BGR calls the EVO 3D his favorite phone on Sprint:
It took a couple days for the HTC EVO 3D to grow on me — from the build and design, to the user interface, to the 3D aspect — but after spending a week with it, I can confidently say this is my favorite Sprint phone, hands down.
Cory Gunther from SlashGear almost calls the 3D on the EVO 3D a gimmick:
The 3D feature may seem like a gimmick to some, and in a way I'd almost agree with them but the games sure are fun. The build quality is as good as it gets just like all of HTC's hardware.
Jared Newman from The Technologizer does call 3D on the EVO 3D a gimmick:
I don't think highly of gimmicks, and the Evo 3D's tentpole feature hasn't proven that it's anything but. I'd much rather have a phone that excels at the basics, which is why I gave the HTC Sensation 4G such high praise. Unfortunately, smartphones tend to be tied to specific wireless carriers in the United States, and for now, the Evo 3D is Sprint's only option with a dual-core processor. I wish that was something to get excited about.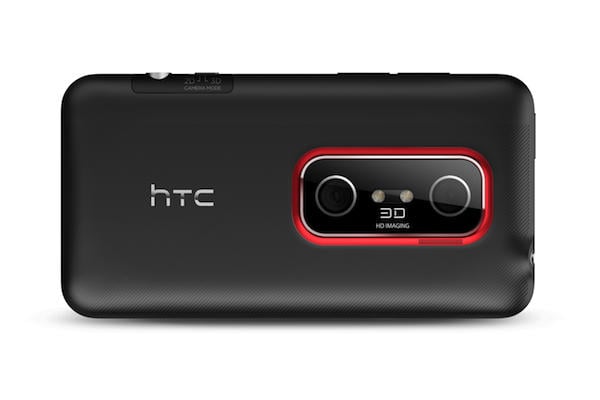 Paul Miller from ThisIsMyNext takes a different stance:
Is this phone good because of 3D or in spite of it? Well, neither, actually. HTC was smart to make that part of the device not obtrusive in any way — you can whole your two-year contract with the phone in 2D, if you want. Still, when the 3D works, it's impressive, and everyone I've shown it to feels the same way. Headache-inducing? Yes. Perfect? Not one bit. But there's something quite compelling, just a few degrees above novelty of being able to snap a 3D photo of your friends and show them, right then, without any peripheral headwear.
John V. from PhoneArena agrees:
Even more, its 3D display isn't simply a novel thing that some people might get bored with over time – namely due to its flexibility in the gaming department and easy content sharing on the go.
Myriam Jorie from Engadget likes the HTC Sensation more:
Ultimately, we've come to think of the EVO 3D as a Sensation with a lesser camera, cheaper materials, worse battery life, and without the ability to roam worldwide.
And finally, Chris Burns from Android Community has nothing but praise for the phone:
This device is going to be good as a massively powerful Android for your pocket for at least the next year, at which point quad-core devices will be in full swing and you'll want to trade up for whatever new EVO they've released by then.
—
So it seems like there is a pretty big split as to whether or not the 3D on the HTC EVO 3D is too gimmicky or not. For the most part though, the reviews label the HTC EVO 3D as a fantastic device and a worthy successor to the EVO 4G. And that's not surprising, considering the extremely enticing list of specification that is possesses.
For those of you that needed a little more information, you can find my analysis of the HTC EVO 3D and the Motorola Photon 4G right here. Who knows, maybe you'll find yourself waiting a couple more weeks before you purchase this thing.

As an Amazon Associate I earn from qualifying purchases.