Sprint Kyocera Echo Now Available For Pre-Order
We told you this back during CTIA but in case you forgot, Sprint's dual-screened Android device (the first Android dual-screen device), the Kyocera Echo, is now available for pre-order and it will cost you $199.99 on a new two year contract.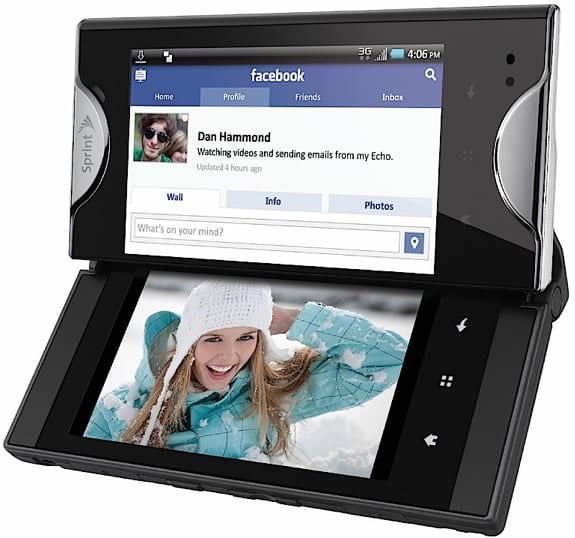 Pre-orderers will have to wait a little bit for their handset to ship though, as the Echo won't be arriving until April 17th, a little over three weeks from now. For those interested, check out our hands-on video with the Echo from CTIA to get a better feeling for what the phone is all about.
As a reminder, spec wise, it employs two 3.5 inch WVGA displays that when used in combination, form a 4.7 inch screen that allows the user to perform an array of unique tasks.
It's also running Android 2.2 Froyo, has a 1GHz Snapdragon processor, a 5 mega pixel rear camera, Wi-Fi, 512 MB RAM, and GPS capabilities.
No, it does not come with David Blaine.

As an Amazon Associate I earn from qualifying purchases.