Sprint Motorola Xoom Coming Soon
Sprint had been expected to announce their version of the Motorola Xoom back at CTIA but the announcement never came. Well, it looks like an announcement is imminent because cases for the device have begun showing up at Sprint retail locations nationwide.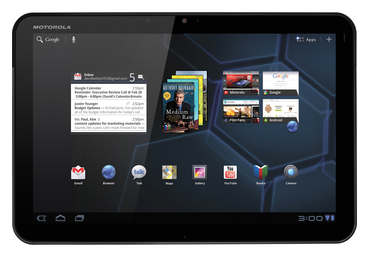 BGR has put up a couple bits of evidence all but make Sprint's version of the Motorola Xoom official and from the looks of things, it appears that we'll get an announcement in the near future. First, the Motorola Xoom's case has shown up in Sprint's internal system and if that wasn't enough, the tipster sent in a picture of the case.
Sadly, that's all we have right now. No pricing, no specific release date and no confirmation on whether or not Sprint's version will offer up WiMax speeds although it's extremely likely.
Right now, Motorola offers a 32GB version of the Xoom on Verizon as well as a 32GB Wi-Fi only version that's available at retailers across the U.S.
The company has also been rumored to be releasing a 16GB version of the Xoom at some point in the near future.