Sprint Teases Epic 4G Touch Android 4.0 Update
Those in the United States who own a Samsung Galaxy S II have been wondering when carriers might start rolling out Android 4.0 Ice Cream Sandwich, an update that has just come to the unlocked version. Well, Sprint has decided to once again confirm that its Galaxy S II device, the Epic 4G Touch, will indeed be seeing the upgrade to Android 4.0 at some point this year.
First discovered by Android Central, Sprint's statement about the update is extremely vague. And while it's a bit of a tease, it also confirms what we already knew. The update is coming.
Problem is, the carrier hasn't alluded to exactly when that might be. The statement on Sprint's Community forums states that the device will receive the update at some point in 2012.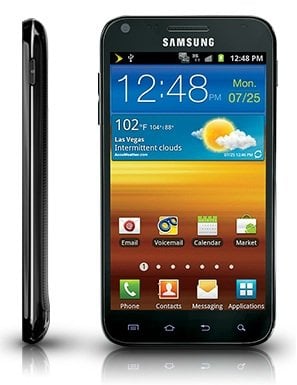 It does not specify when.
Sprint will begin to roll out Google's latest version of Android™, Ice Cream Sandwich, to our customers in 2012. Ice Cream Sandwich will be available via an over-the-air update to a variety of devices including Galaxy™ S II, Epic™ 4G Touch and Nexus S™ and other key products in our line-up. Stay tuned for more details and exact timing.
Nice to see Sprint being as open as it possibly can be with device owners. Carriers like AT&T and T-Mobile have stayed virtually silent about the update for their versions of the Galaxy S II.
We do know that the update for AT&T is coming though as an Android 4.0 Ice Cream Sandwich ROM leaked just a few short weeks ago.
The fact that Sprint is publicly discussing the update and the fact that it has rolled out Android 4.0 for its Nexus S 4G seem to be signs that something good is on the way for Epic 4G Touch owners.
We'll keep you posted.

As an Amazon Associate I earn from qualifying purchases.