Sprint to Offer Optimus Black Smartphone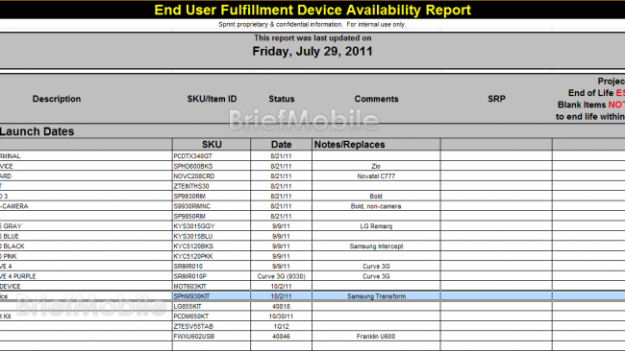 A new leak shows that Sprint may be bringing the LG Optimus Black smartphone to the U.S. market. It's unclear right now if the 2D smartphone will be offered on Sprint's 3G or 4G network at this time, but the handset will make a great addition to Sprint's growing high-end Android smartphone lineup, which consists of the Motorola Photon 4G, the HTC EVO 3D, and now the Optimus Black.
The Optimus Black boasts a slim profile and a very crisp, bright display for a smartphone, which will be a great help for those who use their phones in direct sunlight.
The handset will be coming to Sprint supposedly on September 2nd.
Via: IntoMobile